Toddler in Texas dies following a routine trip to the dentist office, officials say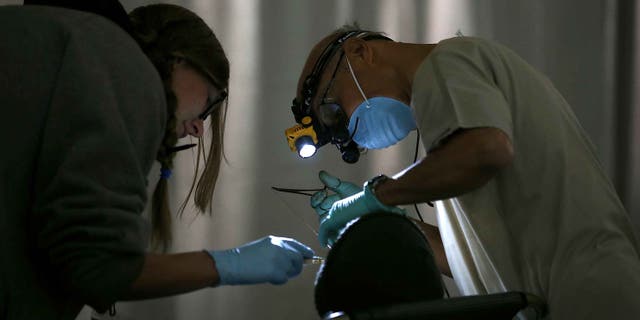 NEWYou can now listen to Fox News articles!
A Texas toddler has died following a routine trip to the dentist office, officials said.
Daisy Lynn Torres, 14 months, went in to have a cavity filled at the Austin Children's Dentistry, located in Northwest Austin, Texas. She was put under anesthesia, when according to the family's YouCaring fundraising page, the toddler stopped breathing. She was rushed to the hospital, but died five hours later.
Austin Children's Dentistry spokeswoman Sarah Marshall told channel KVUE, the clinic is heartbroken by what happened. Going on to say that the dentist's office has been in business for over 40 years and they handle dental procedures like Torres' all the time.
Jessica Castaneda, Daisy's aunt, told The Statesman, "Daisy was a happy baby full of life. She had just celebrated Easter with her family. She went to the dentist. Then her mother called me and asked me to pray because something went wrong and they were taking her to the hospital. Next thing we know, we're planning funeral arrangements."
The Texas State Board of Dental Examiners opened a case on Torres' death after hearing about it through media reports, said board spokeswoman Lara Anton.
Torres' autopsy was performed Wednesday. The child's cause of death is pending, medical examiner officials said.
Like us on Facebook
Follow us on Twitter & Instagram