Timeline of recent terror attacks against the West
The New York City attack is the latest in a series of recent terror strikes aimed at the West.
Here is a timeline of recent terror attacks in Europe and the United States:
Oct. 31, 2017: Truck rams into cyclists, pedestrians in New York City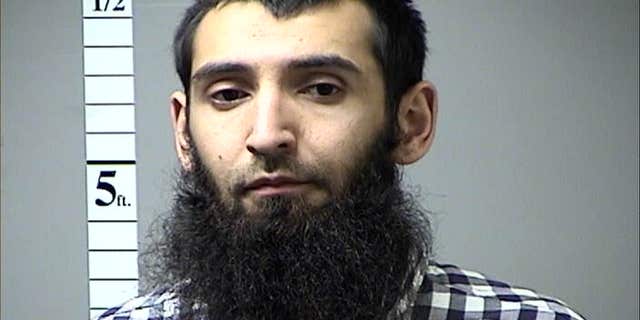 Sayfullo Saipov, 29, from Uzbekistan, allegedly drove a rented truck into a crowd of pedestrians and cyclists on a bike path near the World Trade Center in Manhattan.
The attack killed 8 people and injured at least 12 others.
New York City officials later confirmed the attack was carried out in the name of ISIS.
Sept. 15, 2017: Terror on the tube
At least 22 people were injured when an apparent bucket bomb exploded on a London subway, causing mass panic and flash burns.
Aug. 17, 2017: Van ramming in Barcelona
A van attack killed 14 people in Barcelona, while another person was stabbed to death by the attacker as he fled. Another attack in nearby Cambrils a day later left one dead. The attacks were claimed by ISIS.
June 3, 2017: Van ramming and stabbing in London
Seven people were killed and dozens were injured by three assailants who plowed through pedestrians on the London Bridge and stabbed revelers in Borough Market.
May 22, 2017: Outside Ariana Grande concert in Manchester, England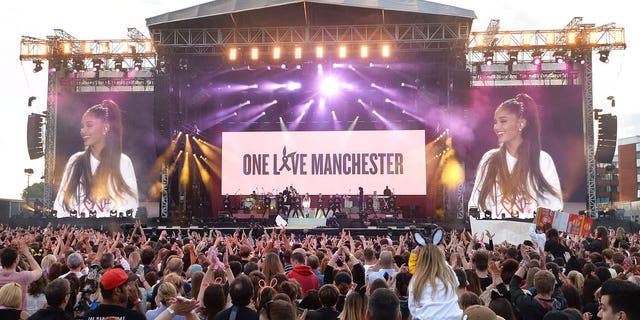 Twenty-two people were killed and dozens more injured by a suicide bomber with apparent connections to an organized terror network.
April 20, 2017: Champs Elysees attack in Paris
An attacker got out of a car and fired an automatic weapon at a parked police van, killing the officer inside, before shooting at others standing on the nearby sidewalk, injuring two before he was shot and killed by police.
The French president said the attack was "terrorist in nature" and promised "utmost vigilance."
ISIS claimed responsibility for the attack.
April 7, 2017: Stockholm truck attack
Five people were killed when a truck driven by a man drove into a pedestrian shopping street and department store in Sweden's capital city, wounding over a dozen others.
The 39-year-old man allegedly admitted to being a member of ISIS and told police that he had "achieved what he set out to do."
April 3, 2017: Saint Petersburg bombing
A suicide bombing on the subway in Russia's second largest city killed more than a dozen passengers and injured dozens more.
March 22, 2017: Westminster Bridge attack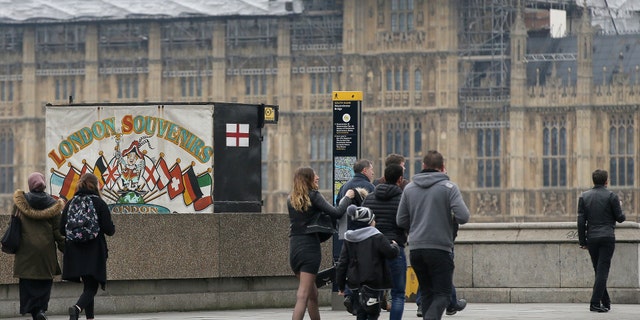 Five people, including a London police officer who was stabbed and the perpetrator, were killed in a terror attack. More than 40 people were injured outside the Parliament building.
British Prime Minister Theresa May said the act was "sick and depraved."
ISIS later claimed responsibility.
Feb. 3, 2017: Louvre knife attack
A machete-wielding man yelling "Allahu Akbar" attacked soldiers in a shopping mall near the Louvre in Paris. He was shot and wounded by soldiers.
Dec. 19, 2016: Germany Christmas market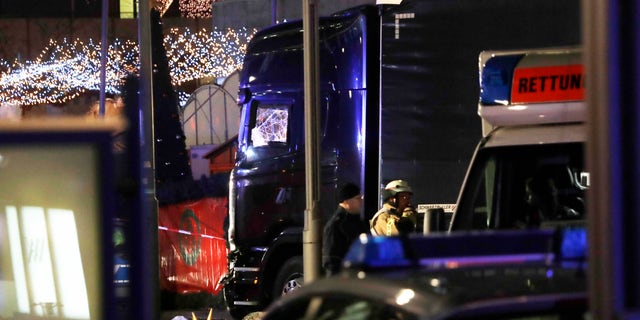 A large truck plowed through a Christmas market in central Berlin, which killed 12 and injured 48 others.
ISIS claimed responsibility for the attack and said the attacker was "a soldier of the Islamic State" through Amaq news agency.
Nov. 28, 2016: Ohio State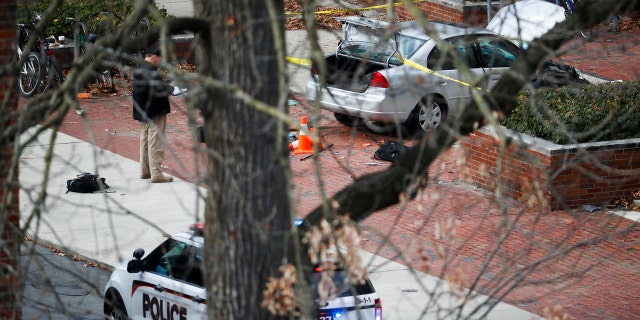 Abdul Razak Ali Artan, an Ohio State University student, ran his car into a group of students and slashed people with a butcher knife.
ISIS claimed responsibility for the attack and called Artan a "soldier."
Oct. 16, 2016: Hamburg, Germany
There was a "lone wolf" knife attack in Hamburg, Germany, which claimed the life of one teenager.
July 26, 2016: Normandy, France
Two men took five people hostage during a Mass at a church in Normandy and murdered an elderly priest by stabbing him in the chest and slitting his throat. The hostages were freed later, and the two men were arrested.
Then-President Francois Hollande said that the men carried out the attack in the name of ISIS.
July 14, 2016: Nice, France
Seventy-seven people were killed in Nice, France, when a truck drove through a crowd on Bastille Day.
ISIS claimed responsibility for the attack.
June 12, 2016: Orlando nightclub shooting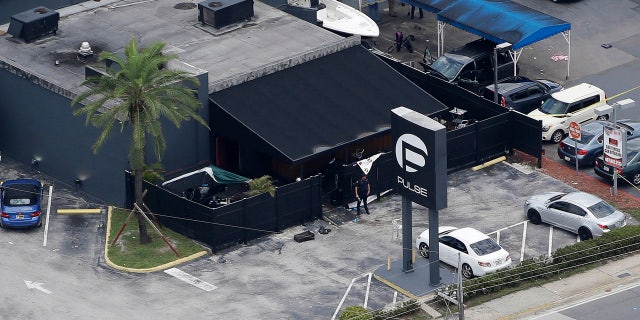 Omar Mateen attacked an Orlando gay nightclub, killing 50 people. Mateen pledged allegiance to ISIS on a 911 call, in one of the worst mass shootings in U.S. history, and the worst terrorist attack on U.S. soil since 9/11.
ISIS later claimed responsibility for the attack
March 22, 2016: Belgium attack
There were two suicide bombings on March 22, 2016—one at Brussels Airport and the other in the city's subway system. Combined, the attacks killed 32 people.
The ISIS cell that claimed responsibility for the Brussels attack was also linked to those involved in the Nov. 13, 2015 terror attacks in Paris.
Jan. 11, 2016: Marseille, France
A teenager attacked a Jewish teacher in Marseille with a machete. He told police that he carried out the attack in the name of ISIS.
Jan. 7, 2016: Philadelphia, Penn.
A man shot and wounded a Philadelphia police officer. The man claimed the attack was in the name of Islam and ISIS.
Dec. 2, 2015: San Bernardino shooting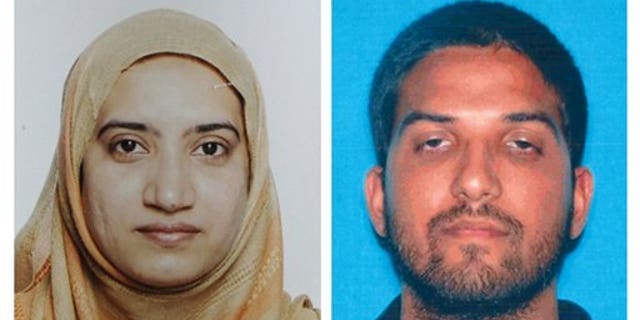 A married couple shot and killed 14 people in San Bernardino, Calif. The FBI is investigating the shooting as an act of terrorism inspired by ISIS.
Nov. 13, 2015: Paris attacks
A series of coordinated terrorist attacks in Paris killed 130 people and injured hundreds more. The attacks consisted of mass shootings and suicide bombings.
ISIS claimed responsibility.
Aug. 21, 2015: Paris
Three Americans were at the center of an attempted mass shooting. They helped to overpower a gunman who was armed with a Kalashnikov, and opened fire on a train from Amsterdam to Paris.
The gunman was on the radar of European counterterrorism agencies and appeared to be sympathetic to ISIS.
Feb. 15, 2015: Denmark
A Denmark national who was inspired by ISIS went on a rampage through the nation's capital, killing two and wounding five police officers.
Jan. 7-9, 2015: Charlie Hebdo
There was an attack on the offices of the satirical magazine Charlie Hebdo, and four attacks around Paris followed, killing 17 people.
ISIS claimed responsibility.
May 24, 2014: Jewish Museum shooting
Four people were killed at the Jewish Museum in Brussels by an intruder with a Kalashnikov. The accused was a former French fighter linked to ISIS in Syria.
May 22, 2013: Lee Rigby attack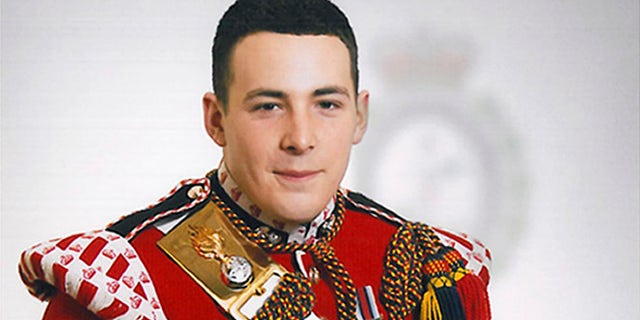 Two Al Qaeda-inspired extremists ran down British soldier Lee Rigby in a London street, then stabbed and hacked him to death.
March 2012: France gunman
A gunman claiming links to Al Qaeda killed three Jewish schoolchildren, a rabbi and three paratroopers in Toulouse, southern France.
July 22, 2011: Teenager massacre
Right-wing extremist Anders Behring Breivik planted a bomb in Oslo then launched a shooting massacre on a youth camp on Norway's Utoya island, killing 77 people, many of them teenagers.
Nov. 2, 2011: Charlie Hebdo firebombing
The offices of Charlie Hebdo in Paris were firebombed after the satirical magazine ran a cover featuring a caricature of the Islamic prophet Muhammad. No one was injured.
March 2, 2011: Germany shooting
Islamic extremist Arid Uka shot dead two U.S. airmen and injured two others at Frankfurt airport after apparently being inspired by a fake internet video purporting to show American atrocities in Afghanistan.
July 7, 2005: London subway and bus bombings
Four Al Qaeda-inspired suicide bombers blew themselves up on three subway trains and a bus, killing 52 commuters.
March 11, 2004: Madrid train bombing
Bombs on four Madrid commuter trains in the morning rush hour killed 191 people.
The Associated Press contributed to this report.