Tibetan writer placed under house arrest as Kerry arrives in Beijing for US-China talks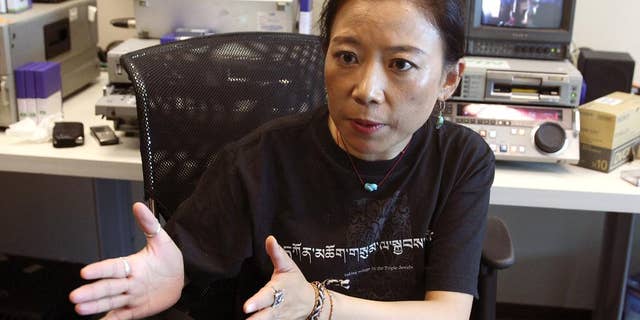 BEIJING – A well-known Tibetan writer said Wednesday that she and her husband have been placed under house arrest in Beijing as China plays host to U.S. State Secretary John Kerry for the latest round of U.S.-China talks.
Tsering Woeser, who has been advocating Tibetans rights, said state security officers arrived at her Beijing home late Tuesday evening, shortly after she and her husband Wang Lixiong returned from a trip.
The state security officers refused to give a reason for the home detention, but Tsering Woeser said she believes it is related to a dinner invitation she received from the U.S. Embassy, possibly with Kerry himself.
The U.S. Embassy in Beijing did not immediately reply Wednesday when asked for a comment.
Tsering Woeser was awarded the 2013 International Women of Courage Award by the U.S. State Department, but Beijing banned her from traveling to Washington to receive the award.
At the award ceremony, Kerry praised Tsering Woeser for her courageous writings on Tibetan people and their causes at a time of deteriorating human rights.
"Tsering Woeser has emerged as a clarion voice of the people, even as the Chinese government has worked to curtail the flow of information from Tibet," Kerry said at the time, according to a transcript posted on the State Department's website.
Tsering Woeser said the U.S. Embassy had called her while she and Wang were traveling outside Beijing to extend an invitation to a Wednesday dinner, which she said she accepted over the phone.
She said the embassy never said whom she would meet but she thought it could be Kerry, who wrote her a letter following last year's award.
"If I were to meet him, indeed, I would like to reply to his letter in person and offer my thanks," Tsering Woeser wrote on her Facebook page. "But regrettably, I am now under house arrest."