'Three Musketeers' terror group convicted of plotting Lee Rigby-style attack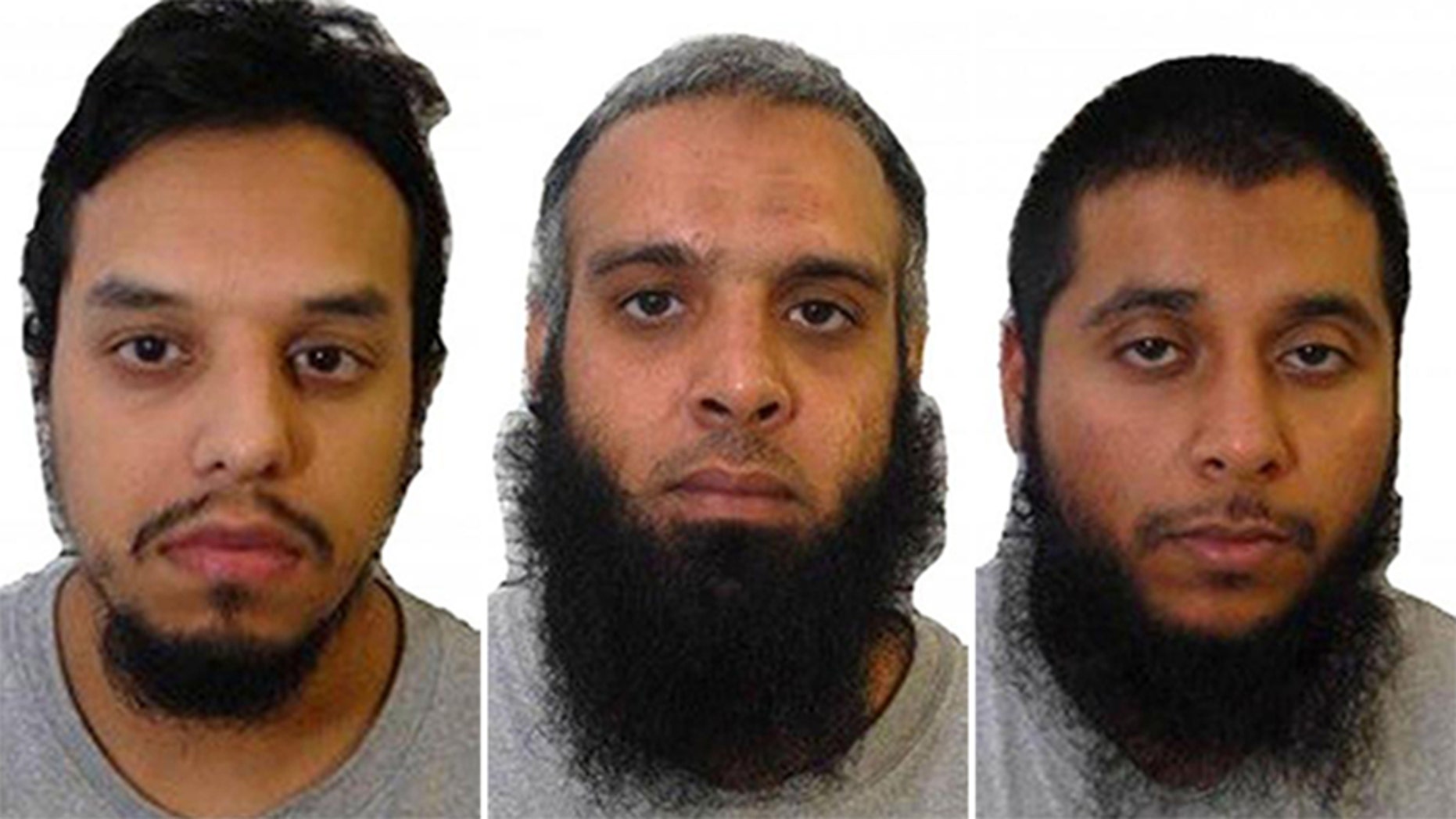 A trio of terrorist wannabes who dubbed themselves the "Three Musketeers" were convicted Wednesday of plotting an attack on UK police and military that would have included a pipe bomb and meat cleaver.
Jurors at London's Central Criminal Court on Wednesday found Naweed Ali, Khobaib Hussain and Mohibur Rahman guilty of preparing terrorist acts, after a trial that was partly held in secret for national security reasons.
The jury is still deliberating about a fourth defendant, Tahir Aziz.
The men were arrested in August 2016 after MI5 bugged Ali's car and uncovered a pipe bomb and meat cleaver hidden in a shopping bag.
Counter-terror police also found shotgun shells, a bullet and an imitation handgun inside of Ali's car, According to the Independent. The meat cleaver was inscribed with the word "kaffir" — an Arabic word that means "infidel."
Police allegedly also found a samurai sword and several cellphones inside a car belonging to Aziz.
The group's moniker was derived from a chat they participated in on the encrypted messaging app Telegram, which is frequently used by ISIS-inspired terrorists and other Islamists.
Authorities said the men were planning a Lee Rigby-style attack on military and police personnel. Rigby was the British Army soldier who was attacked and killed by Michael Adebolajo and Michael Adebowale in 2013. The pair used knives and a meat cleaver to stab Rigby to death.
Prosecutors said the "Three Musketeers," who denied preparing terrorist attacks, had been inspired by ISIS.
Phones and laptops belonging to the three men were found to have been used to view radical content, including articles from Al Qaeda's Inspire magazine and religious songs glorifying violence.
The defendants all claimed the incriminating evidence was planted by an undercover officer, who posed as the boss of a fake firm called Hero Couriers.
Both Ali and Hussain had previously been jailed for terrorism offences after they tried to join an Al Qaeda training camp in Pakistan in 2012, the BBC reported.
The national terror threat level in the United Kingdom remains at "severe," meaning an attack is highly likely, amid growing fears of home-grown extremists and foreign fighters returning from Syria and Iraq.
The Associated Press contributed to this report.