Thousands march in Hong Kong against extradition law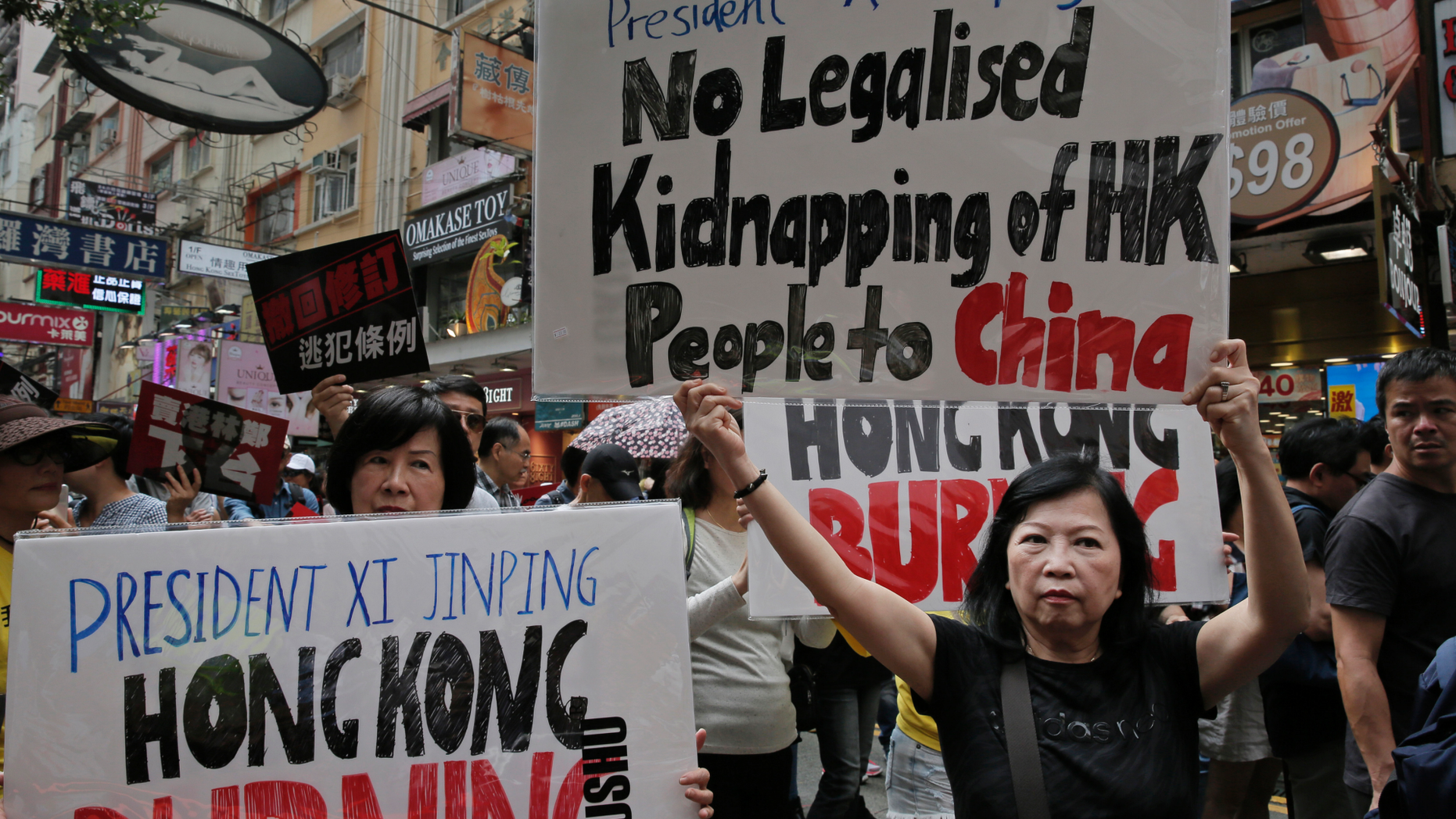 HONG KONG – Thousands of protesters marched through downtown Hong Kong amid fear that changes to an extradition law will threaten the territory's independent legal system.
Many of those taking part Sunday carried yellow umbrellas, recalling Hong Kong's massive 2014 pro-democracy protests, the leaders of whom have been sentenced to up to 16 months in prison.
Police said 22,800 people marched at the peak of the procession, but organizers estimated 130,000 turned out -- making it one of the largest street protests for the city in several years, Reuters reports.
FLOODING GRIPS MOZAMBIQUE IN CYCLONE KENNETH'S WAKE
Veteran activist and former legislator Leung Kwok-hung told Reuters the government's move risked removing Hong Kongers' "freedom from fear."
"Hong Kong people and visitors passing by Hong Kong will lose their right not to be extradited into mainland China," he said. "They would need to face an unjust legal system on the mainland."
Participants carried placards accusing Hong Kong leader Carrie Lam of "selling out" Hong Kong and called on her to step down.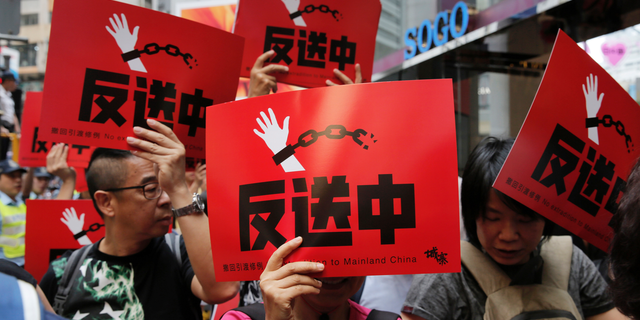 Revisions to the law would make it easier to send criminal suspects to mainland China, where they could face vague national security charges and unfair trials.
According to Reuters, the proposed changes to the law have sparked an unusually diverse and broad chorus of concern from international business leaders to human rights' groups and even some pro-establishment figures.
CLICK HERE FOR THE FOX NEWS APP
Hong Kong's legal system offers greater protections than in mainland China.
The Associated Press contributed to this report.