Thousands fear hunger after Pakistan bombing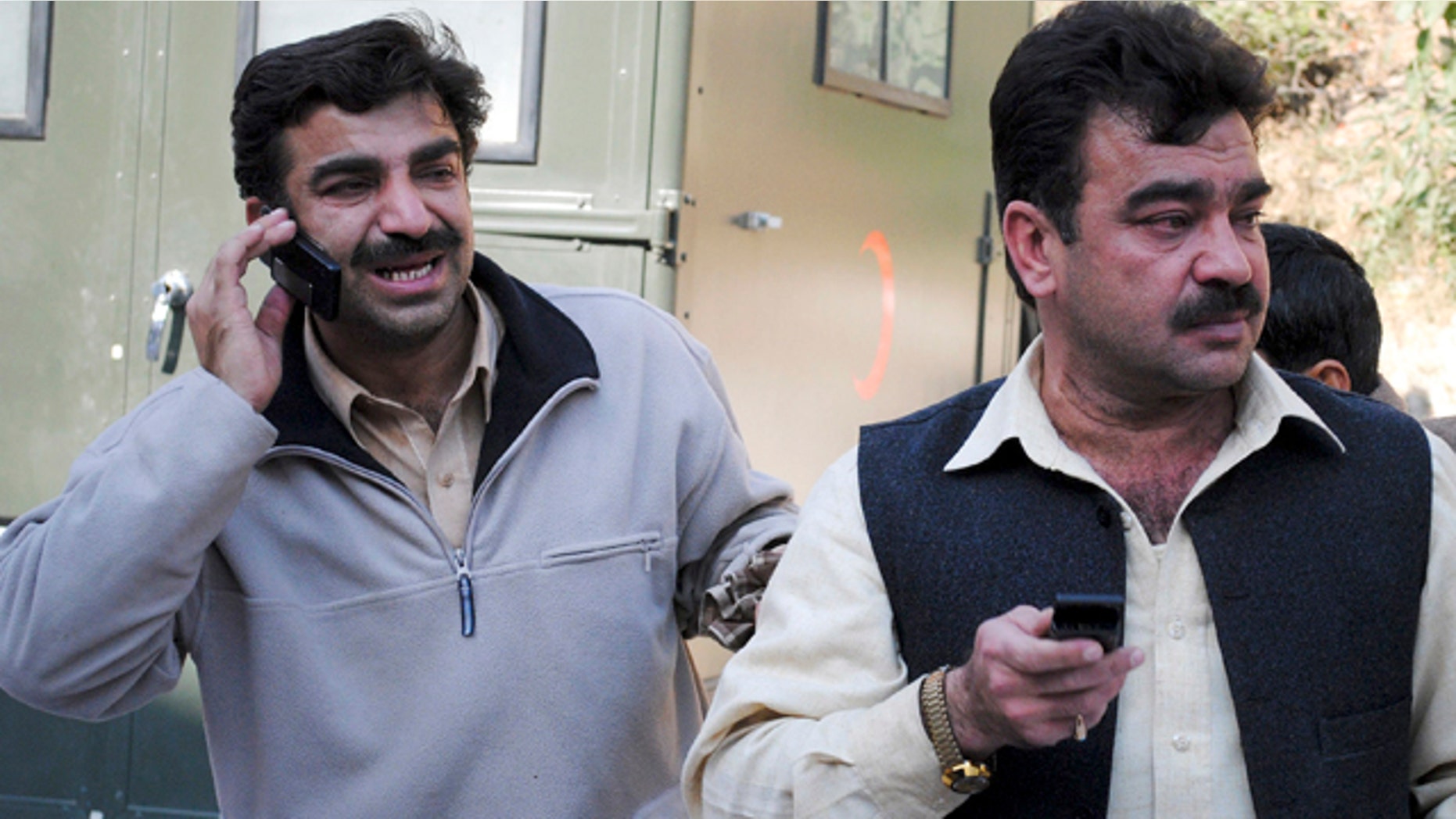 KHAR, Pakistan – Some 300,000 desperately poor villagers impoverished by fighting in Pakistan's tribal belt are scrambling to feed themselves after a female suicide bomber killed 45 people outside a World Food Program food distribution center, triggering a district wide suspension of the relief project.
Pakistan says the attack is a sign of insurgent desperation, but the bombing and ongoing battles challenge Islamabad's claims of victory over al-Qaida and the Taliban in this part of the porous northwest border.
WFP district coordinator Shahab Khan said on Sunday that all four food relief centers run by the United Nations agency in the Bajur district had been shut indefinitely since Saturday's bombing in the area's main town of Khar.
The WFP project in Bajur feeds 41,000 families — or 300,000 people — who returned to the district from camps for the displaced elsewhere in the country, even though their livelihoods having been ruined by fighting between Pakistan troops and insurgents.
Painda Khan, a 48-year-old farmer who abandoned his crops months ago, said his family of 11 was now desperate for their rations of rice, flour, lentils, cooking oil and high-energy biscuits that he had been going to pick up on Monday.
"We have been borrowing food from neighbors for the last five days," said Khan, adding that his family last received supplies on Nov. 25.
Gul Karim Khan, a 53-year-old who provides for a family of 10, had also found himself robbed of options by the closing of the supply centers.
"We are getting into very tough times," he said. "We don't have any idea what we will do in the days ahead if we don't get aid."
While food relief centers outside Bajur are still functional, WFP official Amjad Jamal said the displaced villagers were not eligible for food rations from outside the district.
"We are trying to resume supplies at the earliest possible opportunity," said Jamal, adding that it was too early to suggest a date. "We are most concerned for the children in these areas because the majority are already malnourished."
Bajur and other parts of the tribal regions are of major concern to the U.S. because they have been safe havens for militants fighting NATO and American troops across the border in Afghanistan. The U.S. has long pressured Pakistan to clear the area of insurgents.
The top U.S. and NATO commander in Afghanistan, Gen. David Petraeus, told The Associated Press that Pakistan's "impressive" counterinsurgency efforts against armed groups must be recognized.
Prime Minister Yousuf Raza Gilani on Sunday still maintained that Pakistan's military had routed al-Qaida and Taliban from their strongholds in the area despite the bombing and running gun battles in recent days.
Coordinated attacks by 150 Islamic militants on five security posts in the Mohmand tribal region on Bajur's southern boundary sparked two days of fighting that officials say claimed the lives of 11 soldiers and 64 insurgents.
Gilani said the Bajur bombing demonstrated the militants' weakened state.
"As far as terrorism is concerned, their strongholds are finished and they have escaped from there and they are on the run," Gilani told reporters in the central city of Multan. "They are now turning toward soft targets like you have seen."
Khar administrator Sohail Khan said Sunday authorities have yet to identify the bomber.
The suicide attack may be the first by a woman in Pakistan. Previous reports of female suicide bombers were disproved when a victim was mistaken for the perpetrator or in another case when the bomber proved to be a man concealing himself in an all enveloping burqa.
Brig. Mahmood Shah, a defense analyst and former federal official responsible for security in the tribal region, said the recruitment of women as suicide bombers could be a dangerous development because of the cultural reluctance on the part of male security officers to search females.
The bombing, which was claimed by the Pakistani Taliban, drew swift condemnation from around the world, including President Barack Obama.
In a statement released in Honolulu, Hawaii, where he was spending Christmas, Obama said that "killing innocent civilians outside a World Food Program distribution point is an affront to the people of Pakistan, and to all humanity."
Britain, a staunch U.S. ally in Afghanistan, also condemned the attack, while Afghan President Hamid Karzai described the perpetrators as enemies of Islam and humanity.
_____
Associated Press writers Khalid Tanveer in Multan and Riaz Khan in Peshawar contributed to this report