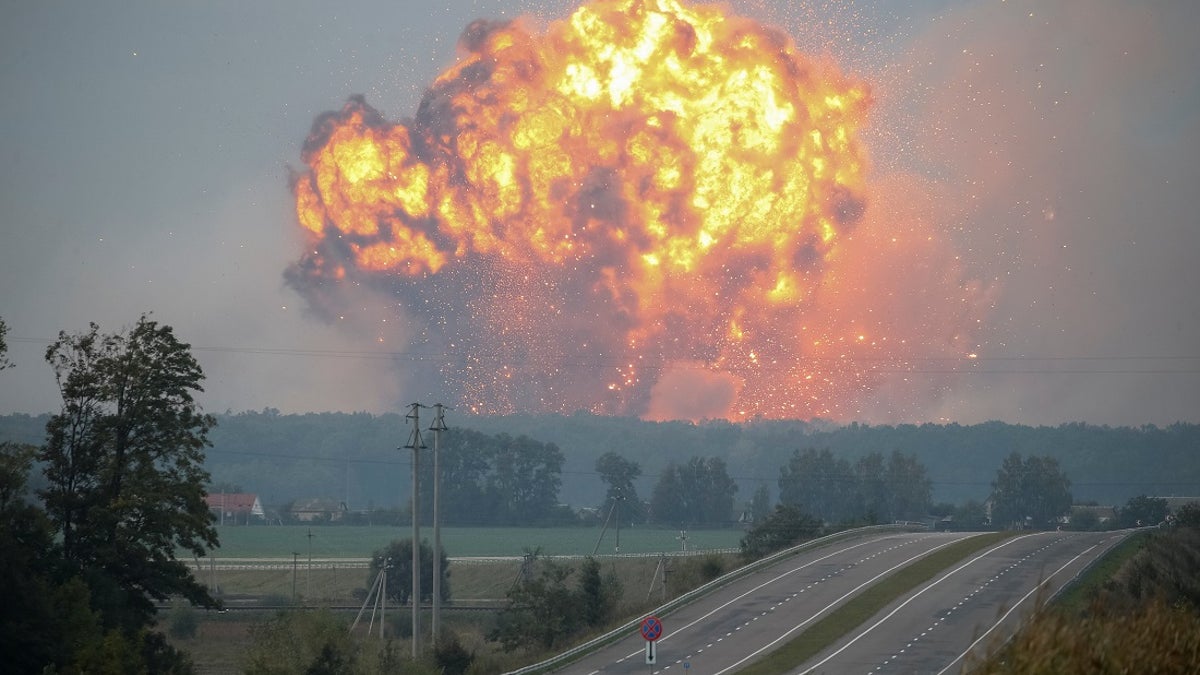 More than 30,000 residents were evacuated from the area near a Ukranian military base Wednesday after ammunition explosions sent a plume of fire and smoke into the air, officials said.
The fire broke out late Tuesday in the town of Kalynivka, 120 miles southwest of the capital, Kiev, the Interior Ministry said in a statement. The warehouse stores multiple rocket launcher systems.
More than 30,000 people were bused out of the area and electricity and gas were turned off in the area as a precaution. Four residential buildings were damaged by fire but no casualties have been reported.
Prime Minister Volodymyr Groysman, who arrived in the area early Wednesday, said the situation was under control during an interview on local television. The cause of the fire was under investigation.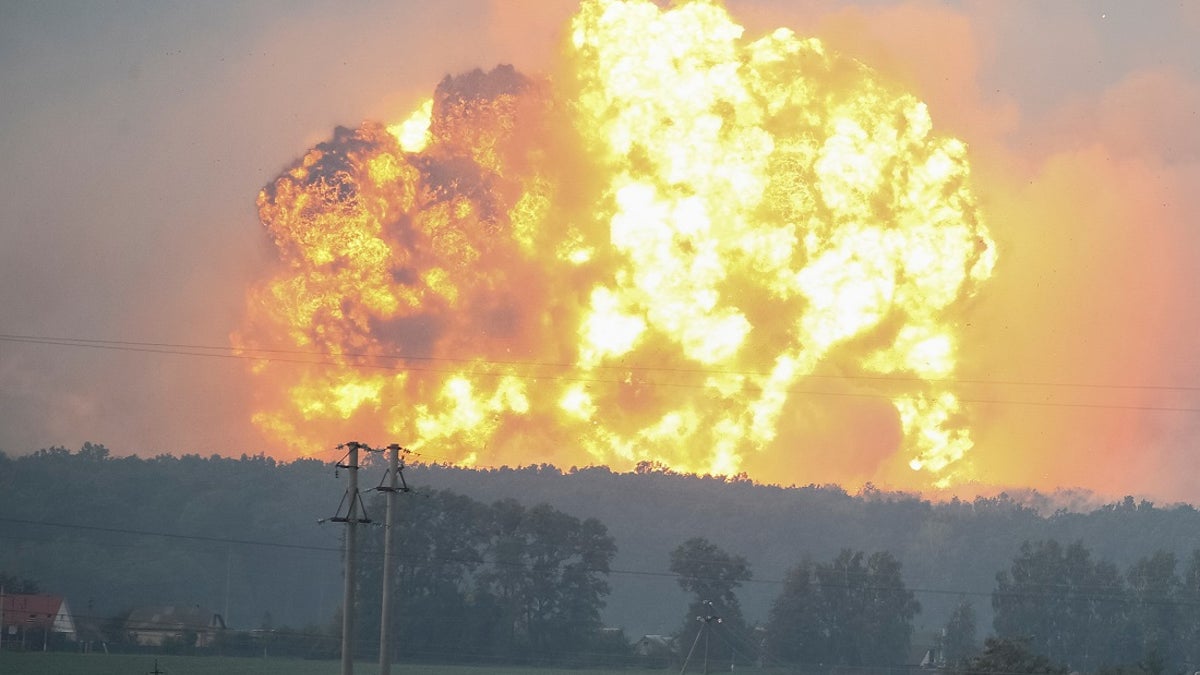 The Associated Press contributed to this report.