Thieves swipe Swedish crown jewels, then escape on motorboat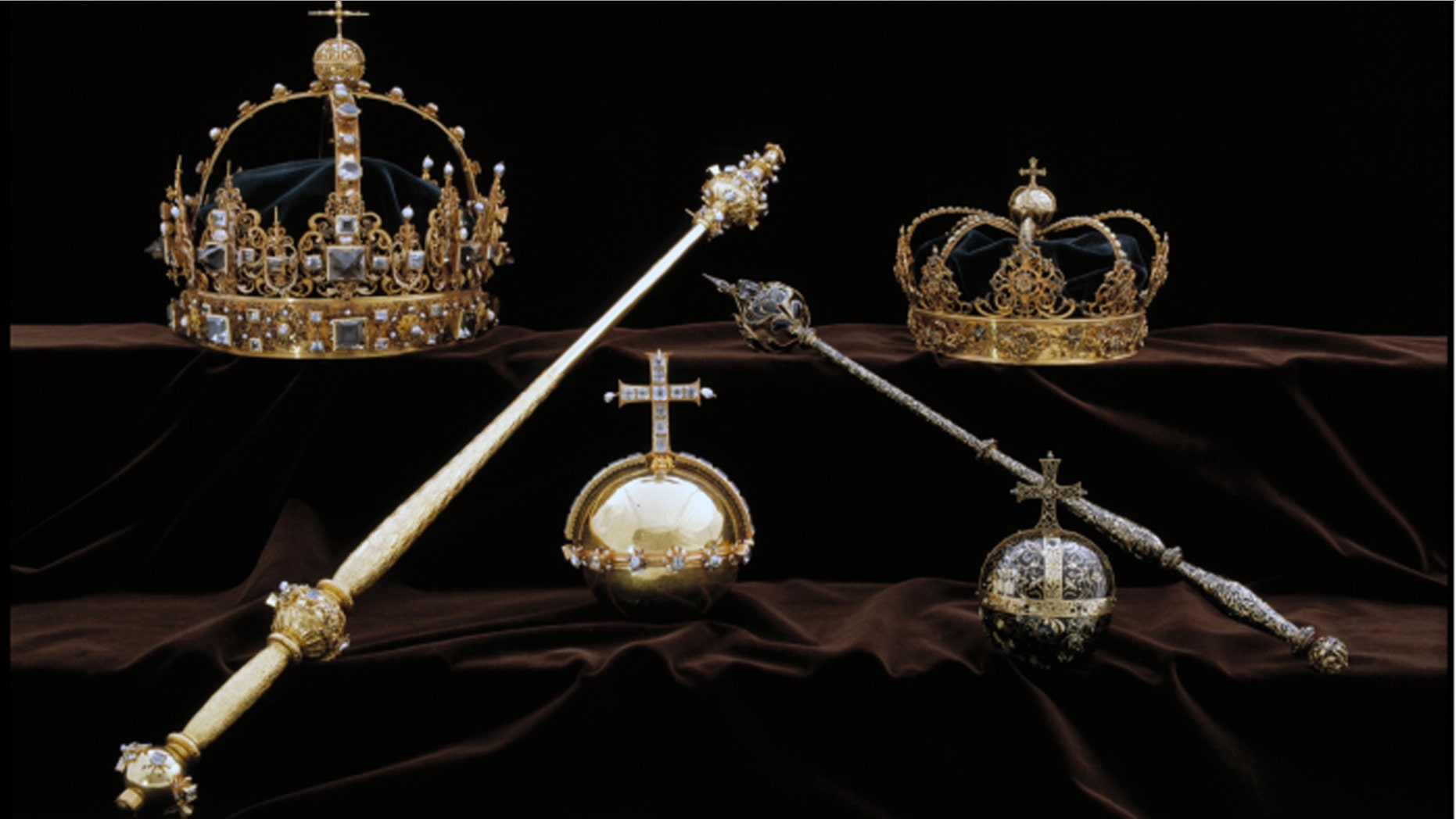 Crown jewels belonging to the Swedish royal family were stolen in a daring heist by thieves who escaped on a motorboat today, reports claim.
Two crowns worn by Karl IX and Queen Kristina, as well as a royal orb, were taken from the 13th Century Strangnas Cathedral.
The artifacts are gold-plated and adorned in precious stones and pearls though their exact value is unknown.
Police spokesperson Thomas Agnevik said: "It's too difficult to translate these things into some kind of value... It's such a unique object."
He said the thieves would have had to break the glass the jewels are kept behind, which would have set off the church alarm.
Witnesses told Aftonbladet how they were enjoying lunch on a fine day when they saw men running from the cathedral in all directions.
Tourist Tom Roswell said he saw the gang jump into a little white boat and race off into Lake Malaren, one of the largest in the country.
Agnevik added: "We are looking for a small and open motorboat. We have some different information about how exactly the boat looked. We are now examining all the tips we receive."