Thieves steal Paraguay police rifles, replace them with toy replicas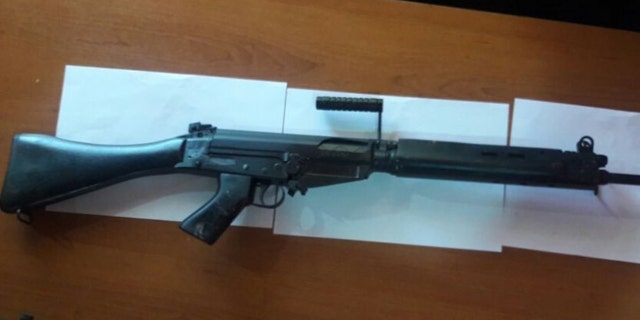 Police officers in Paraguay doing inventory of the armory were surprised to find that thieves had taken 42 powerful rifles and replaced them with wooden and plastic replicas.
The inventory of the armory in the city of Capiata, about 15 miles south of the capital Asuncion, was ordered after FN FAL battle rifles used by police started appearing in the black market, BBC News reported. The rifles can fetch up to $10,000.
ABC Digital reported the rifles had been placed in the armory storage as the police force was replacing them for newer models. They were in good working condition.
The police officer in charge of the armory has been replaced, but no arrests have been made, BBC News reported.
Authorities believe the rifles may have been smuggled into Argentina or Brazil, who have been complaining that many illegal weapons seized had been smuggled in from Paraguay. Others could have been sold to gangs or local criminals, Infobae reported.