The Latest: UN strengthening humanitarian presence in Aleppo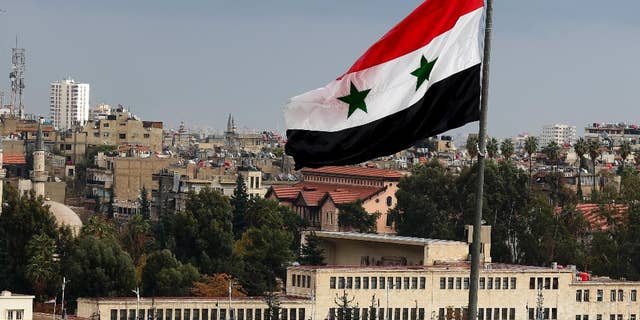 NEWYou can now listen to Fox News articles!
ANKARA, Turkey – The Latest on the conflict in Syria (all times local):
3:15 p.m.
The U.N. envoy for Syria says the United Nations and its humanitarian aid partners are strengthening their presence in government-controlled western Aleppo, hoping to "make a difference" in the city's besieged, rebel-held east.
Staffan de Mistura says the enhanced presence also aims to "deter possible mishandling" of at least 27,000 people who have fled from eastern to western Aleppo or nearby Kurdish-held areas as Syrian forces and their Russian backers advance into rebel zones.
De Mistura expressed concern about how those displaced people would be treated, which he said explains the increased U.N. presence in part.
Mistura's humanitarian aid chief, Jan Egeland, said Thursday that food for 150,000 people could be taken from western Aleppo into eastern Aleppo within an hour.
U.N. officials said winter shelters are the top priority.
___
11:42 a.m.
Turkish Foreign Minister Mevlut Cavusoglu says his country and Russia want a cease-fire in Syria, where the two nations support opposing camps in the conflict.
Speaking alongside his Russian counterpart, Sergey Lavrov, Cavusloglu said "we are in agreement that a cease-fire is needed so that the tragedy can come to an end."
Ankara and Moscow have long been at odds over the conflict in Syria, where Russia backs President Bashar Assad and Turkey supports rebel factions fighting to topple the Syrian leader.
The conflict has played out tragically in the divided city of Aleppo, where tens of thousands, mostly women and children, have been displaced from their homes in rebel areas since Saturday.
In reference to eastern Aleppo, Lavrov said his country will continue its support to the Syrian government until "Aleppo is cleared of terrorists."