The Latest: UN chief: 'Stop this hell on earth' in Syria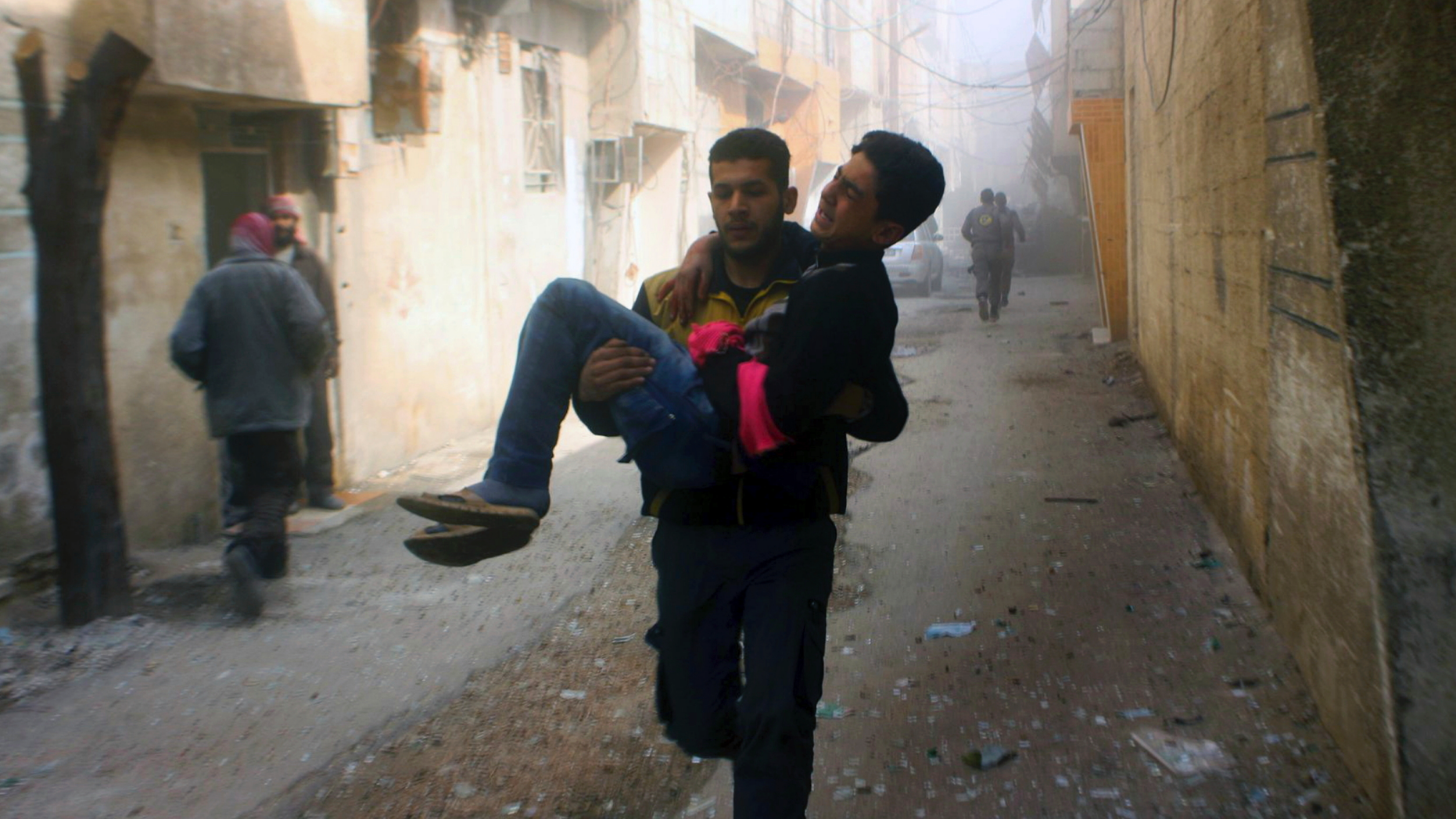 BEIRUT – The Latest on the war in Syria (all times local):
11:15 a.m.
U.N. Secretary-General Antonio Guterres says it's "high time to stop this hell on Earth" in Syria's embattled eastern Ghouta region.
Guterres also appealed on the warring sides to abide by a 30-day cease-fire called for by the U.N. Security Council. He spoke at the start of a session Monday of the U.N.-backed Human Rights Council.
The remarks were Guterres' first to a U.N. body since the 15-member council unanimously adopted a resolution demanding a 30-day truce across Syria over the weekend.
Guterres says he welcomes the resolution but added that council resolutions "are only meaningful if they are effectively implemented."
He says he expects the "resolution to be immediately implemented and sustained." Guterres also called for safe, unimpeded and sustained delivery of humanitarian aid and services, and evacuations of the sick and wounded.
___
11 a.m.
A Syrian monitoring group and paramedics say that despite the U.N. cease-fire resolution, new bombardment of the rebel-held suburbs east of Damascus killed 10 people as airstrikes and bombing resumed.
Syrian state TV broadcast live footage showing the Harasta suburb being pounded by airstrikes and artillery.
The Britain-based Syrian Observatory for Human Rights and the opposition's Syrian Civil Defense, also known as White Helmets, said nine died in an airstrike shortly after midnight on the suburb of Douma and one person was killed in Harasta on Monday morning.
The new deaths bring to 24 the two-day death toll in eastern Ghouta, on the edge of Damascus, despite U.N. Security Council's unanimous approval on Saturday of a resolution demanding a 30-day cease-fire across Syria. On Sunday, 14 people were killed.