The Latest: Turkey hails US-Russian deal on Syria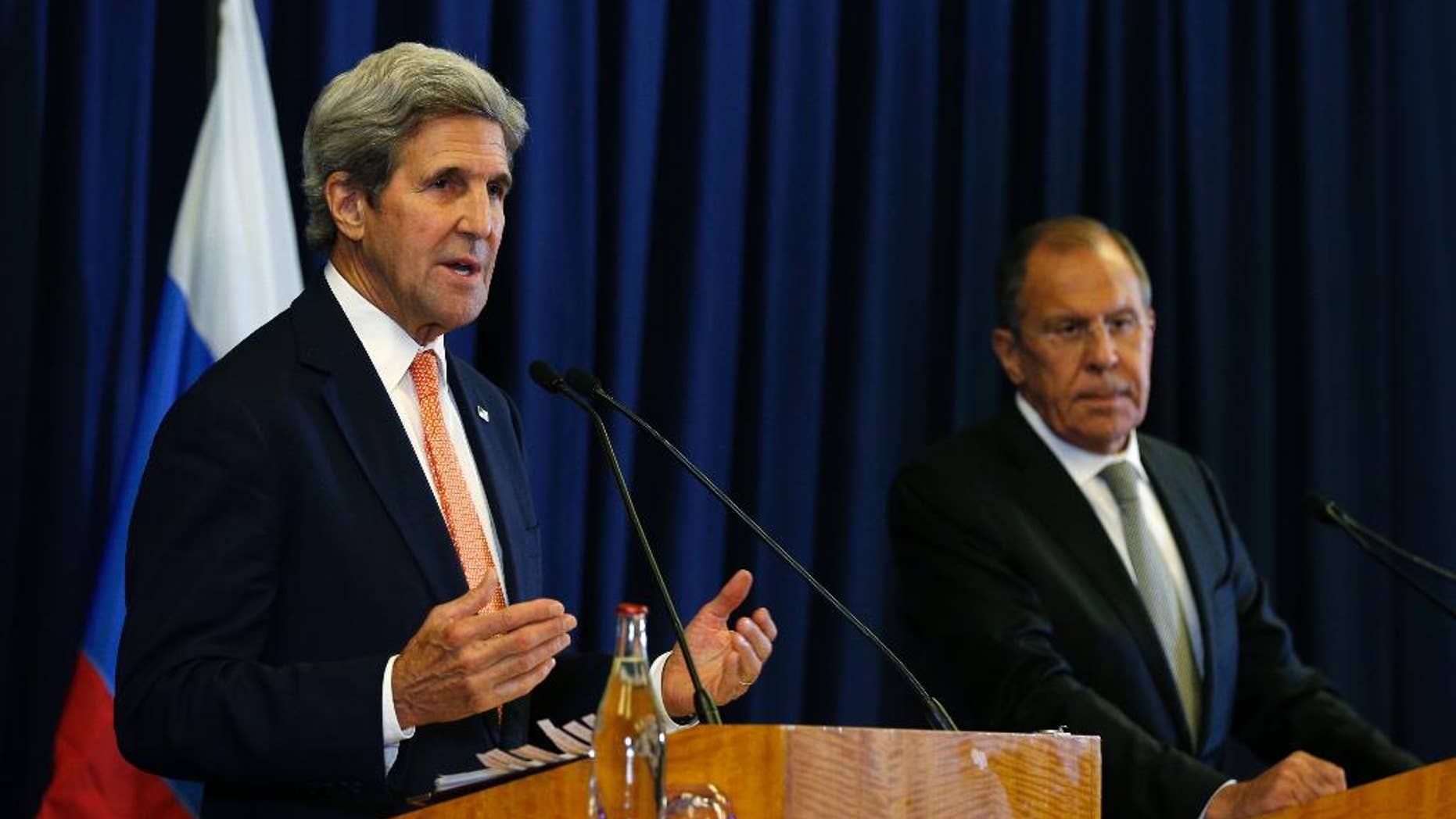 BEIRUT – The Latest on Syria's civil war (all times local):
3 p.m.
Turkey is hailing a new U.S.-Russian agreement aimed at halting the fighting in Syria and delivering humanitarian aid.
Turkey's Foreign Ministry said in a statement Saturday that it was pleased with the deal, which is to take effect on Monday, coinciding with the Muslim Eid al-Adha holiday.
The ministry says Turkey will deliver aid through the United Nations to the Syrian city of Aleppo, which has seen heavy fighting in recent months. It says the agreement is "critical" for ending the fighting throughout Syria, and specifically Aleppo.
Turkey is a leading backer of the rebels fighting to overthrow President Bashar Assad. It launched a military incursion into Syria last month to battle the Islamic State group and halt the advance of U.S.-backed Kurdish forces, which it views with suspicion.
___
12:45 p.m.
The main Syrian opposition umbrella group says it hopes a new U.S.-Russian agreement will be enforced in order to ease the suffering of civilians.
Basma Kodmani, of the High Negotiations Committee, tells The Associated Press that Russia should pressure President Bashar Assad's government to abide by the agreement reached early Saturday.
The United States and Russia announced a deal that foresees a nationwide cease-fire starting on Monday, followed a week later by an unexpected new military partnership targeting Islamic State and al-Qaida militants as well as the establishment of new limits on Assad's forces.
Kodmani says mechanisms will be needed for the enforcement of the deal, including the "cessation of hostilities and the grounding (of) regime air forces."