The Latest: Turk reaches Greece saying he's fleeing purge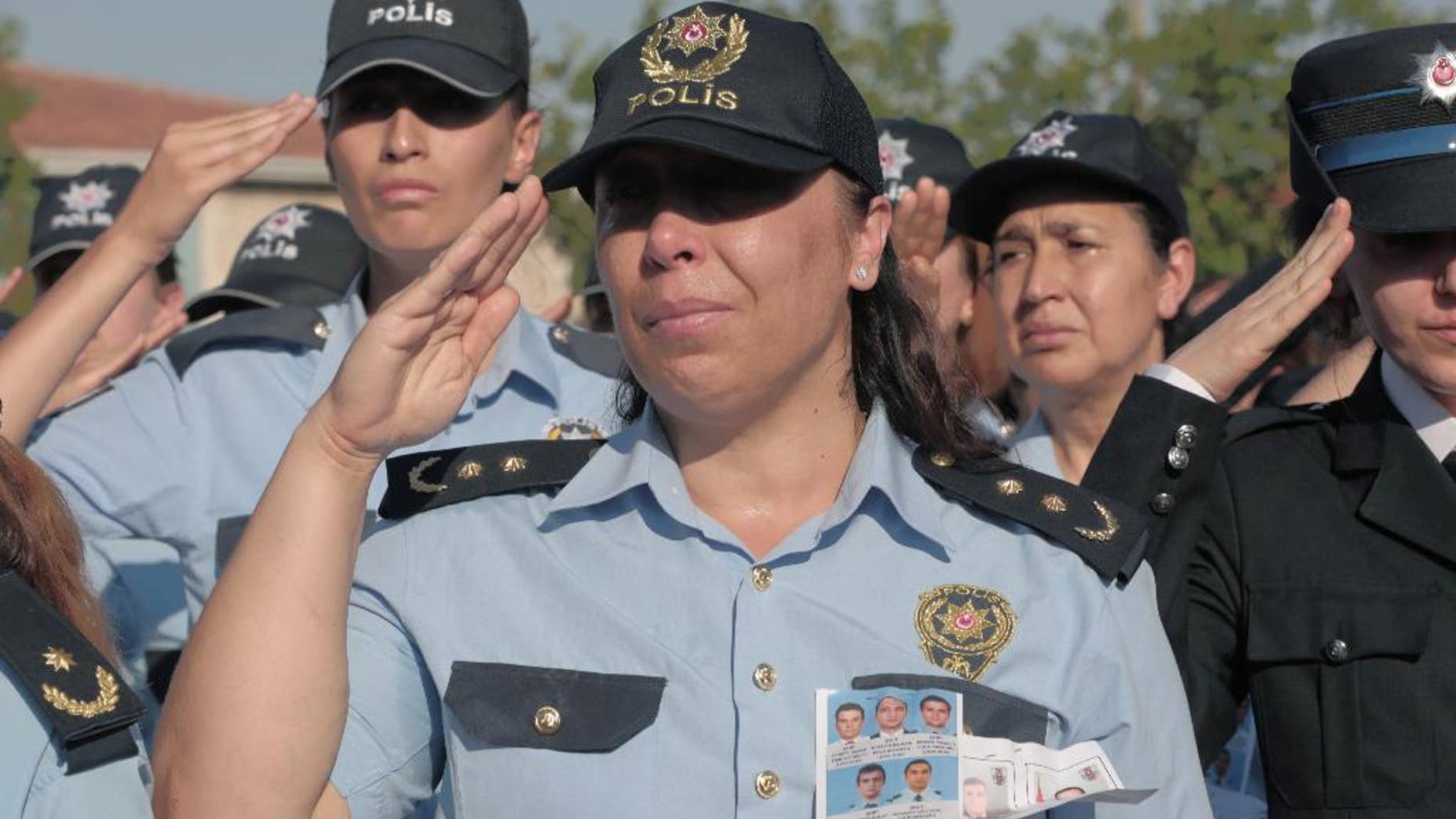 ISTANBUL – The Latest on the aftermath of the failed coup in Turkey on July 15 (all times local):
6:40 p.m.
Greek authorities say a man claiming to be a judge facing persecution in Turkey after the July 15 failed coup has reached the eastern Aegean island of Chios on a boat with a small group of refugees.
The Merchant Marine Ministry says the 48-year-old Turk was arrested Tuesday for illegally entering Greece. A ministry official said he told authorities he would seek asylum in Greece.
Greek asylum officials are currently interviewing eight Turkish military personnel who flew a military helicopter to a northern airport on July 16 seeking protection.
The six helicopter pilots and two flight mechanics deny involvement in the coup. Turkey has requested their extradition.
Over the past week, seven Turkish nationals have clandestinely entered Greece, claiming to be fleeing the government crackdown that followed the coup attempt.
___
3:15 p.m.
Turkey's state-run Anadolu news agency says a former police chief and several governors and journalists have been detained as part of the probe into the movement allegedly behind last month's abortive coup.
Former Istanbul police chief Huseyin Capkin, an unnamed governor and two district governors were detained Tuesday upon orders by the Istanbul chief public prosecutor's office. Anadolu says nine journalists were also detained.
The office is investigating the movement led by U.S.-based Islamic cleric Fethullah Gulen, whom Ankara alleges was responsible for the violent July 15 coup attempt that left over 270 people dead. Gulen denies any involvement.
Eight governors, including former governor of Istanbul, were already put under arrest earlier this month.