The Latest: Tensions soar after Palestinian kills 2 Israelis, wounds toddler in Jerusalem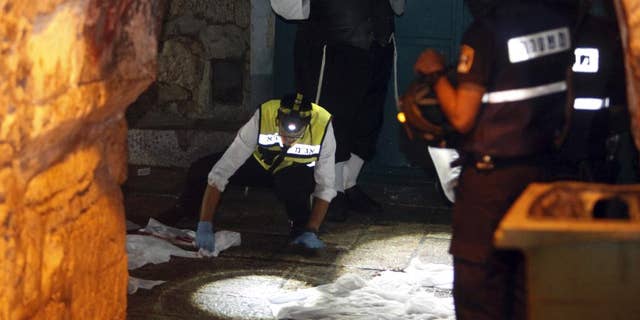 NEWYou can now listen to Fox News articles!
JERUSALEM – The latest developments after a Palestinian teenager stabbed two Israelis to death and wounded a woman and a toddler before being shot and killed in Jerusalem's Old City, part of a series of recent attacks that have aggravated tensions in the Holy Land (all times local).
___
8:45 a.m.
Israeli police say a Palestinian teen who stabbed and wounded an Israeli teen was shot dead by police before dawn in Jerusalem.
The attack early Sunday came hours after a Palestinian teenager fatally stabbed two Israelis in Jerusalem's Old City and wounded a woman and a toddler, before he was shot dead by an Israeli police officer.
Relatives of the teen behind Sunday's attack identified him as Fadi Alloun, 19, from Arab East Jerusalem. He had written on his Facebook page: "Either martyrdom or victory."
In a rare move, Israeli police are preventing Palestinian residents of East Jerusalem from entering the Old City for two days during a Jewish holiday. Palestinians who live, work and study within the Old City, as well as Israelis and tourists, will be allowed entry.