The Latest: Syrian troops push into rebel-held east Aleppo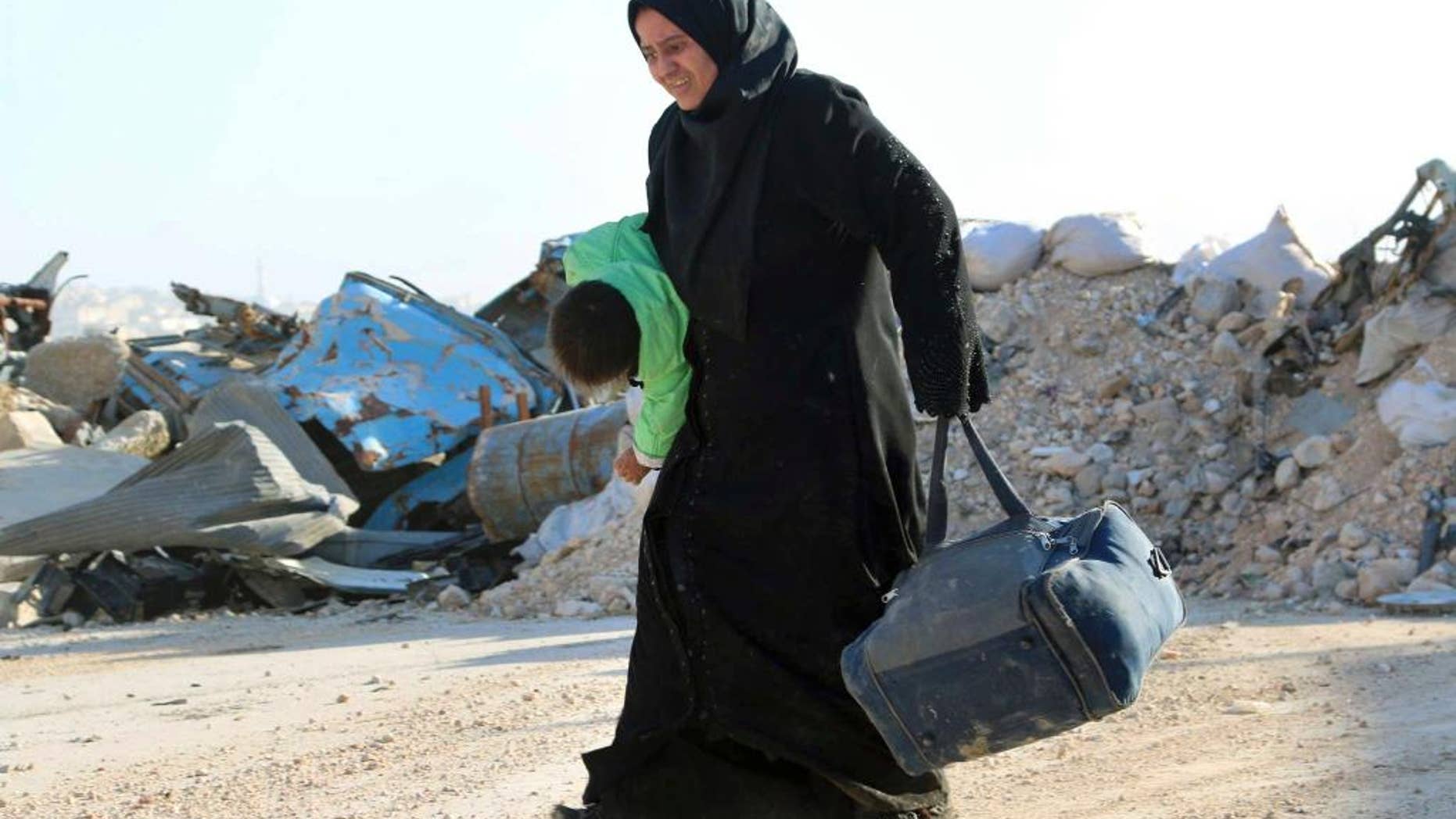 BEIRUT – The Latest on the conflict in Syria (all times local):
10:30 a.m.
Russia's Defense Ministry says Syrian government troops have captured 10 neighborhoods and over 3,000 buildings from rebels in Aleppo.
The ministry said in a statement on Monday that more than 100 rebels have laid down their weapons and exited the Syrian city's eastern suburbs. The ministry also said the Syrian government troops had pushed the rebels from al-Qadisia, which it described as the "key neighborhood of eastern Aleppo."
The government's push, backed by thousands of Shiite militia fighters from Lebanon, Iraq, and Iran, and under the occasional cover of the Russian air force, has laid waste to Aleppo's eastern neighborhoods.
___
10: 15 a.m.
Syrian state media is reporting that government forces have captured the eastern Aleppo neighborhood of Sakhour, putting much of the northern part of Aleppo's besieged rebel-held areas under state control.
State news agency SANA says government forces captured the Sakhour neighborhood early Monday in the latest blow to rebels in Syria's largest city.
Rami Abdurrahman, who heads the Britain-based Syrian Observatory for Human Rights, said Syrian government forces have captured some 10 neighborhoods over the past few days, putting nearly 30 percent of Aleppo's formerly rebel-held neighborhoods under government control.
Government forces captured the Hanano district on Saturday, the first time they had pushed this far into eastern Aleppo since 2012.
Thousands of east Aleppo residents have fled to safety in government and Kurdish-controlled areas of the city.