The Latest: Syrian troops on alert amid fear of US strike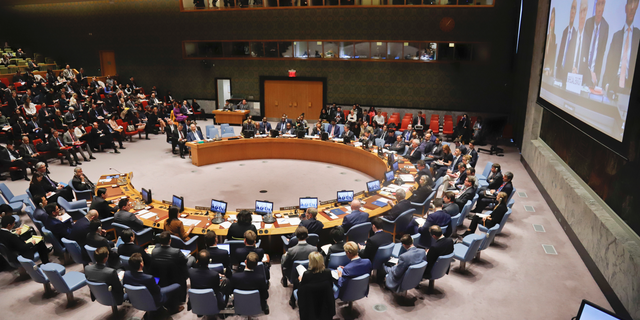 BEIRUT – The Latest on the developments in Syria (all times local):
10:45 a.m.
Syrian war monitors say government forces and their allies are on alert and taking precautionary measures at military bases and posts across the country amid fears of a military attack by the United States.
The measures come as President Donald Trump is threatening an imminent military strike against Syria, vowing to respond "forcefully" to Saturday's apparent chemical weapons attack on civilians and warning that Russia or any other nation found to share responsibility will "pay a price."
The Britain-based Syrian Observatory for Human Rights says that as of Monday night, troops have been on a 72-hour alert and are fortifying their positions.
The Sound and Picture Organization, an activist collective in eastern Syria, said on Tuesday that Iranian fighters and members of Lebanon's Hezbollah group have evacuated their positions in the Boukamal area, near Iraq's border.
___
10:15 a.m.
A senior Russian lawmaker says Moscow is willing to help arrange a visit this week for experts from the international chemical weapons watchdog to the site of a suspected poison gas attack in Syria.
Syrian opposition activists say 40 people died in Saturday night's chemical attack in the town of Douma, the last remaining rebel bastion near Damascus. The opposition blamed President Bashar Assad's forces for the attack, accusations the government strongly denies.
Yevgeny Serberennikov, from the defense committee at the Federation Council, told the RIA Novosti news agency on Tuesday that Russia is anxious for the Organization for the Prohibition of Chemical Weapons to "finally start carrying out the functions it was created for."
Russia's offer comes as President Donald Trump is threatening an imminent military strike against Syria.