The Latest: Syrian opposition says leader met UN chief, urged condemning Russian airstrikes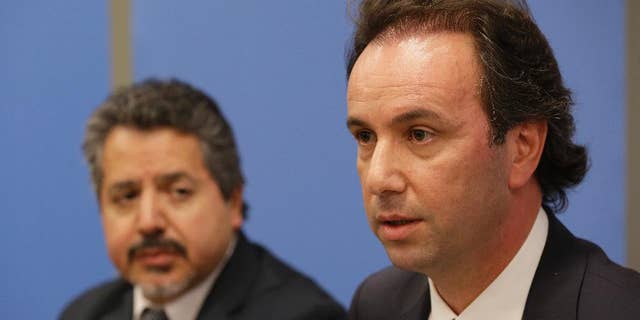 UNITED NATIONS – The latest developments from the annual meeting of the U.N. General Assembly, where world leaders are grappling with a multitude of global crises, including the fight against terrorism — the Islamic State in particular — and easing the refugee crisis in the Middle East and North Africa (all times local):
___
10:30 a.m.
The Western-backed Syrian National Coalition opposition group says its leader has met with U.N. Secretary-General Ban Ki-moon and urged him to speak out against Russian airstrikes.
A coalition statement says Khaled Khoja met with Ban on Friday. "The statement from the Secretary-General must be stronger and must condemn the over 50 innocent civilian casualties of the Russian airstrikes," it says.
The U.N. did not issue a meeting summary, as it does for Ban's meetings. A spokesman on Saturday said one was not coming.
The coalition statement says Friday's discussion was "constructive and frank," and Khoja warned Ban that Syrians "were losing faith in the U.N., and needed the U.N. to stand beside them."
The U.N. chief has spoken repeatedly of his "shame" that Syria's grinding conflict has not been resolved.