The Latest: Strike kills leader of al-Qaida faction in Syria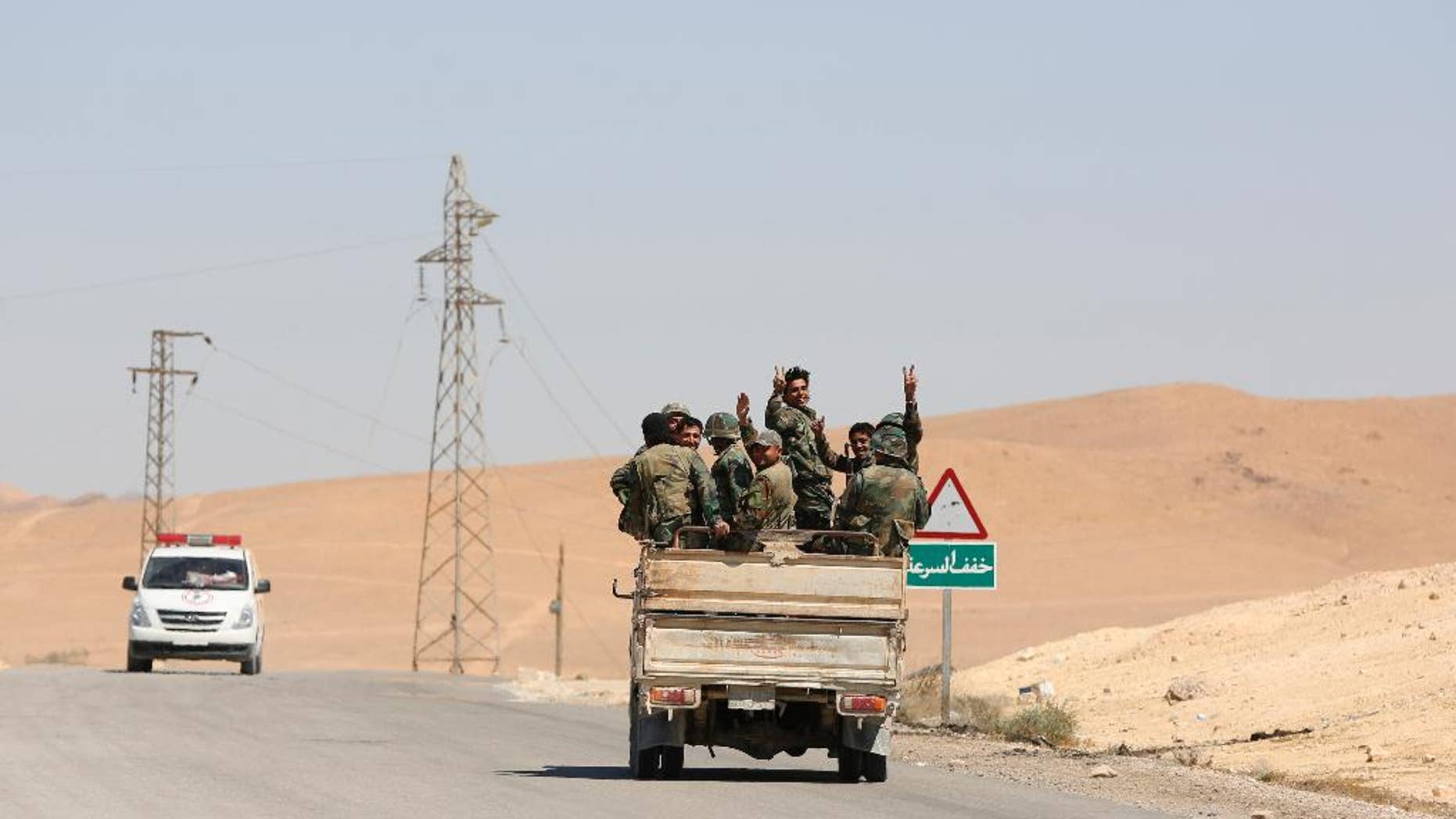 BEIRUT – The Latest on the fighting in Syria that's threatening to undermine a U.S.-Russia-brokered cease-fire that has held for over a month (all times local):
3 a.m.
A monitoring group says a leader of an al-Qaida faction in Syria was killed in a U.S. air strike in a northern part of the country along with his son and several other people.
The SITE Intelligence Group, which monitors jihadi websites, says that Abu Firas al-Souri, a spokesman for the Nusra Front, was killed in the attack in the province of Idlib. The report could not be independently verified.
The Nusra Front is considered a hard-line group that has crushed moderate rebel groups in northern Syria for their links with the United States.
12:50 p.m.
Syrian state media and an activist group say government forces and their allies have entered a central town that was held by the Islamic State group.
State TV says Syrian troops and pro-government fighters pushed into Qaryatain on Sunday, after days of intense clashes with IS extremists outside the town.
The Britain-based Syrian Observatory for Human Rights reported that troops have entered the town from the south and north under the cover of Russian and Syrian airstrikes.
The advance comes a week after Syrian forces recaptured the historic central town of Palmyra from IS. Qaryatain used to be home to a sizable Christian population and lies halfway between Damascus and Palmyra.
IS has suffered major defeats in Syria over the past months amid intense airstrikes by Russian warplanes.
___
12:20 p.m.
A Syrian activist group says fighting in northern Syria the previous day killed several fighters belonging to the Lebanese militant Hezbollah group.
Hezbollah has been fighting alongside President Bashar Assad's troops in Syria's civil war.
The Britain-based Syrian Observatory for Human Rights says 12 Hezbollah fighters were killed and dozens were wounded in Saturday's attack by militants led by al-Qaida's Syria branch — known as the Nusra Front — on the northern village of al-Ais.
In southern Lebanon, social media postings on Sunday carried photos of seven Hezbollah fighters said to be among those killed in al-Ais.
Though Nusra Front is not part of a U.S.-Russia-engineered truce between the Syrian government forces and Western-backed rebels, the fighting has threated to undermine the cease-fire that has held for over a month.