The Latest: Spain detains 2 migrant smugglers in Ceuta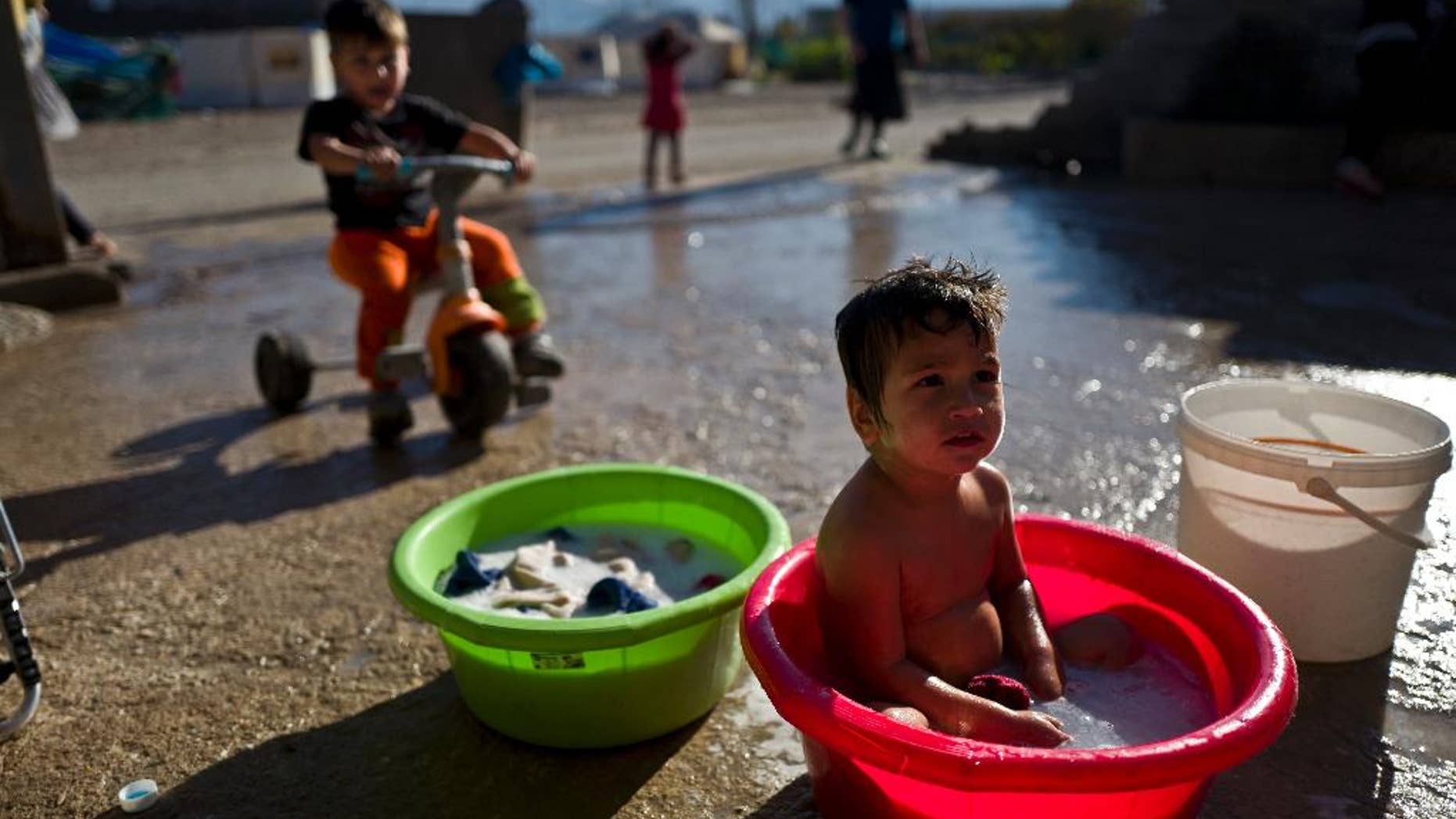 ROME – The Latest on the influx of migrants in Europe (all times local):
1:15 p.m.
Spanish authorities say border guards have recently detained two Moroccans for attempting to smuggle migrants concealed in a suitcase and in a car as they crossed the border into Ceuta, Spain's enclave in North Africa.
The Guardia Civil says that custom officials found a 19-year-old migrant from Gabon hidden in a suitcase pushed by a woman who tried to enter from Morocco on Friday.
The 22-year-old Moroccan woman tried to avoid the security checks, which raised the suspicions of the agents. When officials requested she open the luggage, they found the man curled into the poorly-oxygenated hard suitcase. According to police, the man received immediate medical attention.
In a separate case on Monday, police also arrested a 30-year-old Moroccan man for hiding two migrants in a car.
___
10:25 a.m.
Italian police say they have quelled a violent protest by occupants of a migrant center near Venice that left fearful workers barricaded inside offices.
Carabinieri paramilitary police in Chioggia, near the Cona migrant center, said the protest ended in the early hours of Tuesday.
Italian state RAI radio said migrants were protesting the alleged delay in medical assistance for a 25-year-old woman from Ivory Coast. The ill asylum-seeker died after an ambulance arrived.
The radio said 25 frightened workers locked themselves inside offices when migrants set fires outside the center. No one was reported injured, and the protest ended after police mediated the dispute.
Il Sole-24 Ore radio said that before the protest, the center's management was being investigated after allegations of fraud and maltreatment.