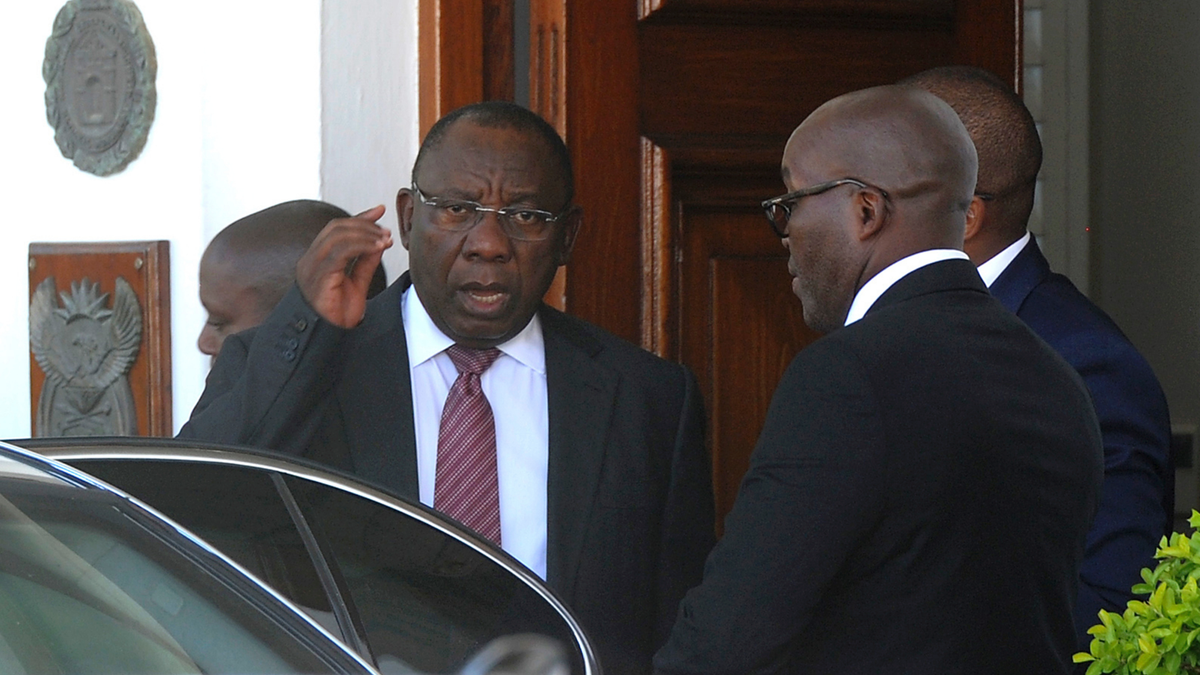 JOHANNESBURG – The Latest on South Africa's political turmoil (all times local):
2:40 p.m.
The deputy of South African President Jacob Zuma says he anticipates a "speedy resolution" to his talks with the president about a power transition.
Deputy President Cyril Ramaphosa, who is expected to replace the scandal-tainted Zuma, on Wednesday acknowledged "a lot of speculation and anxiety" about the status of the president and says South Africa is undergoing a challenging time.
Ramaphosa says in a statement that he is talking to Zuma about "the transition and matters relating to his position as the President of the Republic."
The deputy president says he expects that he and Zuma will report to the ruling party and the country in the coming days.
___
10:30 a.m.
South Africa's embattled president calls it "fake" news — a social media report that Russian President Vladimir Putin was going to visit the country this week. President Jacob Zuma's office is also denying allegations by opponents that he is preparing to fire the deputy who is poised to take his job.
The disputed announcements Tuesday illustrate the uncertainty in South Africa, where Zuma faces pressure to resign over alleged corruption. The speaker of parliament said Zuma will not give the state of the nation address in parliament Thursday and the ruling party announced the postponement of a key meeting Wednesday to discuss the president's fate.
While Zuma and Deputy President Cyril Ramaphosa are holding talks on the leadership crisis, the protracted wait for a resolution is fueling national anxiety.