The Latest: Senior Israeli calls for killing kite launchers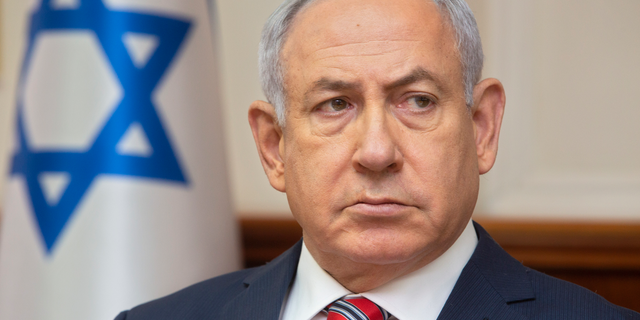 JERUSALEM – The Latest on developments In the Israel-Palestinians conflict (all times local):
4:40 p.m.
A senior Israeli official has called for Israel to kill Palestinians who launch flaming kites into Israel from the Gaza Strip.
Protesters have begun sending the kites, laden with flaming rags or small explosives, during mass demonstrations near the Israeli border in recent weeks.
Israel's high-tech army has not been able to figure out a way stop the primitive kites. Some 200 have floated across the border, torching over 2,000 acres (809.40 hectares) of farmland.
During a tour of the border area, Public Security Minister Gilad Erdan called on the army to treat kite launchers "just like any other terrorist" and called for "targeted killings" against them.
He also said Hamas commanders should be targeted as punishment for the kites.
___
11:10 a.m.
Israel's Shin Bet security service says it has uncovered a plot to target Prime Minister Benjamin Netanyahu.
The Shin Bet says a resident of a Palestinian refugee camp in east Jerusalem is among those in custody for his involvement in the plot, orchestrated from Syria, to harm Netanyahu and Jerusalem Mayor Nir Barkat.
It said on Tuesday that Mahmad Rashdeh had also collected intelligence on his Syrian handler's behalf to target the U.S. Consulate in Jerusalem and visiting Canadian officials. It says the plan involved sneaking in an operative from Jordan and "significant terrorist activity" was foiled.
Barkat said he was kept in the loop throughout the investigation and had not changed his routine at all. He says "no threat will deter us."
There was no immediate comment from Netanyahu.