The Latest: Russia says US providing cover to IS in Syria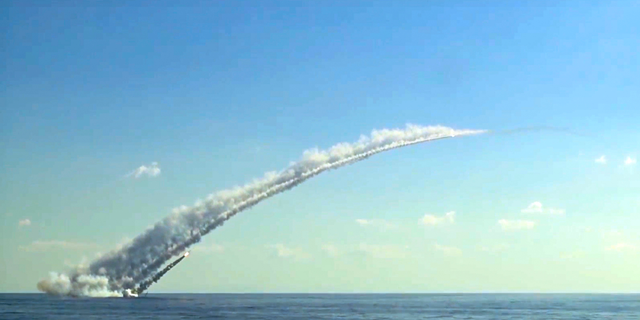 BEIRUT – The Latest on the developments in Syria (all times local):
2:10 p.m.
The Russian military is accusing the United States of turning a blind eye and effectively providing cover to the Islamic State group's operations in an area in Syria that is under U.S. control.
The Russian Defense Ministry spokesman, Maj. Gen. Igor Konashenkov, said on Friday that IS militants have used the area around the town of Tanf near Syria's border with Jordan — where U.S. military instructors are also stationed — to launch attacks against the Syrian army.
He says the area has become a "black hole," posing a threat to Syrian army's offensive against the IS in eastern Der el-Zour province.
The Russian accusations likely reflect rising tensions as U.S.-backed Syrian forces and the Russian-backed Syrian army — both of which are battling IS — race for control of oil and gas-rich areas of eastern Syria.
___
11 a.m.
Syrian opposition activists say 15 civilians including children have been killed when a missile slammed into a government-held besieged neighborhood in the eastern city of Deir el-Zour.
The DeirEzzor 24 monitoring group said the missile hit near a school Thursday evening in the Qusour neighborhood. Among those killed were three children and three women, it said Friday, blaming the Islamic State group for the attack.
It said the attack destroyed the school and a nearby residential building.
The Britain-based Syrian Observatory for Human Rights also reported the incident, putting the number of civilians killed at 13.
Syrian troops broke a nearly three-year siege on parts of Deir el-Zour last month and are fighting to liberate from IS remaining parts of the city.