The Latest: Reports of burns among passengers on Tube train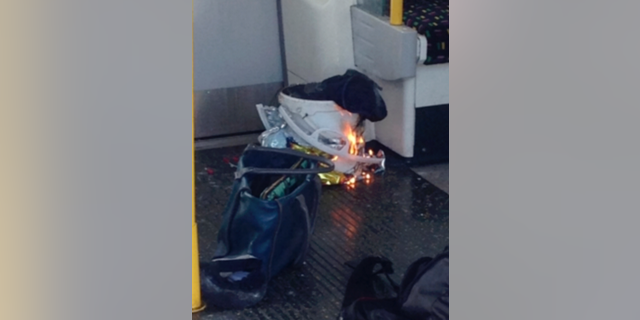 NEWYou can now listen to Fox News articles!
LONDON – The Latest on an incident at a subway station in London (all times local):
9:25 a.m.
A commuter whose train had just left the Parsons Green station in southwest London says there was panic after a woman on the platform saw what appeared to be an explosion. Richard Aylmer-Hall said he saw several people injured, apparently trampled as they fled.
"There was a woman on the platform who said she had seen a bag, a flash and a bang, so obviously something had gone off," he said. "Some people got pushed over and trampled on, I saw two women being treated by ambulance crews." He said he did not believe anyone was hurt by the actual device.
The London ambulance service said multiple crews had been dispatched.
Police confirmed the incident Friday morning. Few details were released as emergency services rushed to the scene. The station was closed.
The incident happened during rush hour when the Underground system is crowded. Passengers were advised to use alternate routes.
London Fire Brigade said they were called to the scene at 8:21 a.m. Friday. The London Ambulance Service said it was working with police on the scene.
___
9 a.m.
London's Metropolitan Police and ambulance services are confirming they are at the scene of "an incident" at the Parsons Green subway station in the southwest of the capital. The underground operator said services have been cut along the line.
All three sent out information via Twitter, saying they would update as soon as possible.