The Latest: Pence meets with Chilean president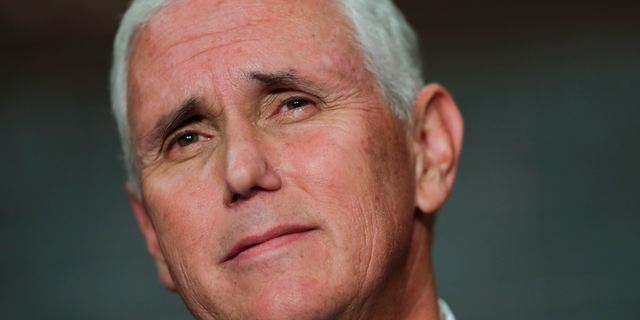 SANTIAGO, Chile – The Latest on Vice President Mike Pence's trip to Latin America (all times local):
12:35 p.m.
Vice President Mike Pence is meeting with Chilean President Michelle Bachelet after arriving in the country.
Pence headed from the airport to La Moneda presidential palace in Santiago, where the two exchanged greetings before private meetings.
They'll also be delivering a joint statement and having lunch together.
Pence is scheduled to meet with U.S. embassy staff and their families before delivering remarks at a dinner on advancing prosperity and economic growth in the hemisphere.
Pence is on a weeklong trip to Latin America that has included stops in Colombia and Argentina.
He'll head to Panama on Thursday.
___
12:15 p.m.
Vice President Mike Pence's isn't expected to take questions from reporters after meeting with Chile's president — even though Pence's public schedule had listed a "joint press conference" with Michelle Bachelet (bah-cheh-LET').
Pence spokesman Jarrod Agen tells reporters traveling with Pence that the leaders had never intended to take questions, at the Chileans' request.
That means Pence won't face more questions about President Donald Trump's response to violence between white supremacists and counter-demonstrators last weekend in Charlottesville, Virginia. On Tuesday, Trump blamed "both sides" for the violence.
Pence is on a weeklong trip to Latin America to build ties with the region and speak out against the growing crisis in Venezuela.