The Latest: NKorean official: Situation in a 'vicious cycle'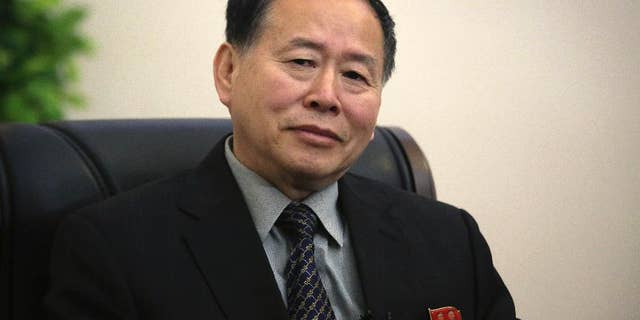 NEWYou can now listen to Fox News articles!
PYONGYANG, North Korea – The Latest on tensions on the Korean Peninsula (all times local):
11:30 a.m.
North Korea's vice foreign minister says the situation on the Korean Peninsula is now in a "vicious cycle."
Vice Minister Han Song Ryol made the comments in an exclusive interview with The Associated Press in Pyongyang on Friday.
Tensions are deepening as the U.S. has sent an aircraft carrier to waters off the Korean Peninsula and is conducting its biggest ever joint military exercises with South Korea. Pyongyang, meanwhile, recently launched a ballistic missile and some experts say it could conduct another nuclear test at virtually anytime.
President Donald Trump upped the ante in a war of words with Pyongyang in a tweet on Tuesday that said the North is "looking for trouble."