The Latest: Mexico quake death toll rises to 369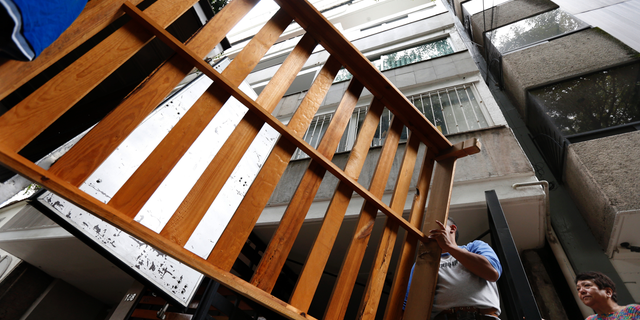 MEXICO CITY – The Latest on Mexico's magnitude 7.1 earthquake of Sept. 19 (all times local):
10:10 a.m.
Mexican federal officials now say that 369 people have died as a result of the magnitude 7.1 earthquake that hit the country on Sept. 19.
Civil Defense chief Luis Felipe Puente says 228 of the deaths occurred in Mexico City. Forty-five were killed in Puebla state, where the quake was centered. Seventy-four died in Morelos state, 15 in the State of Mexico, six in Guerrero and one in Oaxaca.
Officials in Mexico City announced earlier Wednesday that they had recovered the last known body to be trapped in rubble from the quake. Mayor Miguel Angel Mancera said nobody is known to be missing.