The Latest: Merkel wants dialogue before Brexit negotiations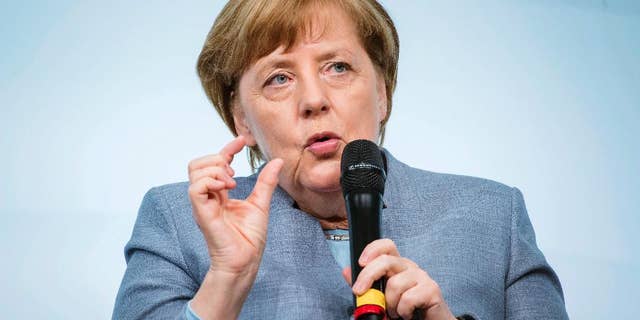 NEWYou can now listen to Fox News articles!
BERLIN – The Latest on Chancellor Angela Merkel's statement to the German parliament (all times local):
9:50 a.m.
German Chancellor Angela Merkel says that Britain will not retain the same rights and privileges it has now in the European Union when it leaves the bloc.
Merkel told Parliament on Thursday that even though for German lawmakers that may go without saying. "I need to make it clear here because I have the feeling that some in Britain still have illusions, and that is a waste of time."
She said that while Europe still envisions Britain as a close partner, it will be an outsider and as such "can and will not have the same rights or be in a better position than a member of the European Union."
"All of the 27 members of the European Union and European institutions are agreed upon that."
___
9:30 a.m.
German Chancellor Angela Merkel says Britain must engage in "constructive dialogue" with the European Union before negotiations can begin on its departure from the bloc.
"We need to know how Britain sees its future relations with us," Merkel told the German parliament Thursday.
"Let there be no doubt: Brexit negotiations will demand a lot from Britain and Europe."
Britain has two years to complete its deal to leave the 28-nation European Union but is currently preoccupied with a snap election taking place in early June.