The Latest: Kenya's president says new vote will go ahead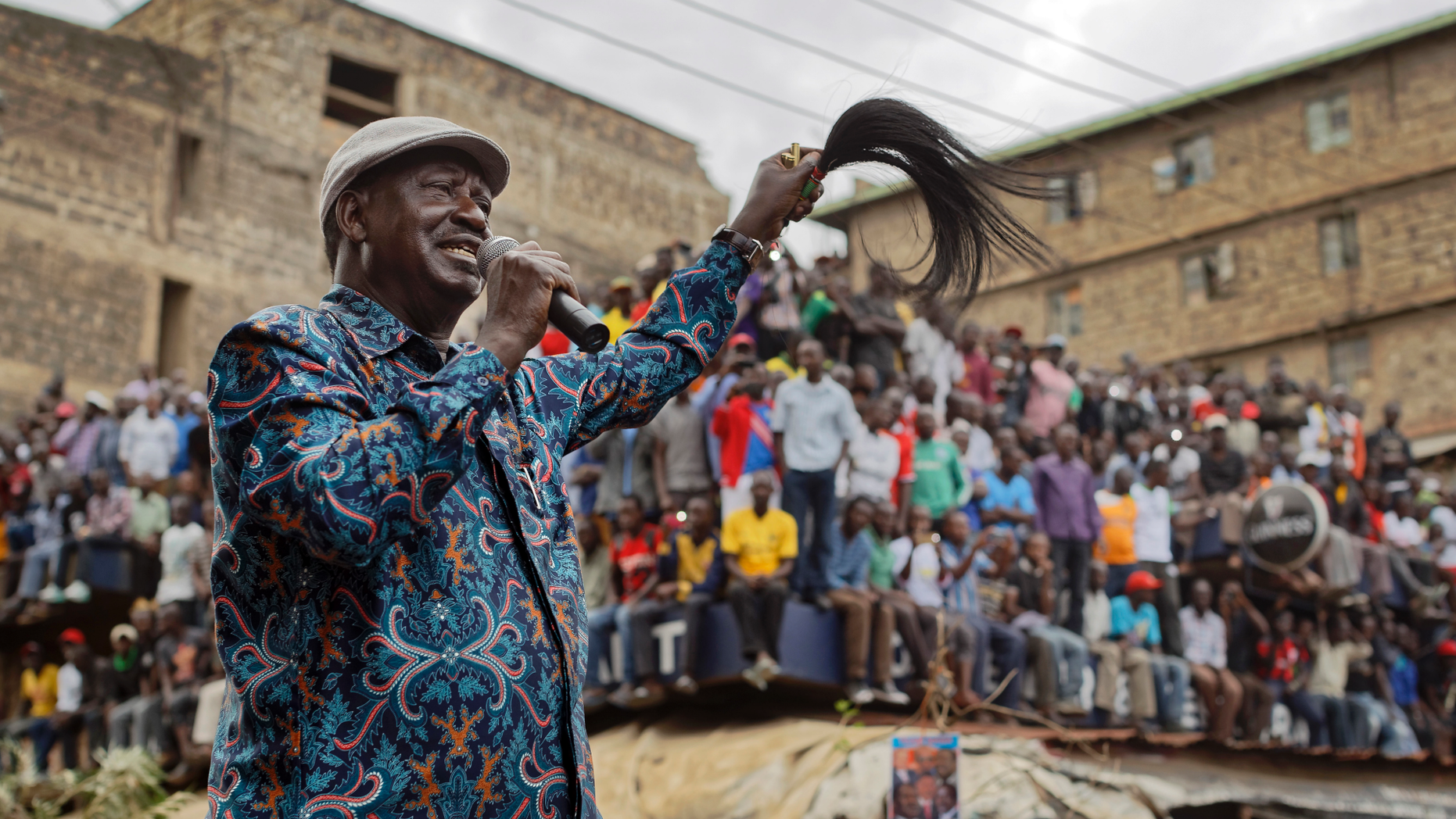 NAIROBI, Kenya – The Latest on Kenya's presidential election (all times local):
___
6:35 p.m.
Kenya's president says the Oct. 26 election will go ahead despite the withdrawal of opposition leader Raila Odinga.
Kenyatta on Tuesday told supporters that "there is nowhere the constitution says Raila Amollo Odinga has to be on the ballot."
Odinga has pulled out of vote and said Kenya's election commission did not make the changes needed to avoid the "illegalities" the Supreme Court cited when it nullified Kenyatta's win in the August election.
It was Odinga's legal challenge that led the court to nullify the election and order a new one. Odinga had alleged manipulation of election results.
The election commission now says it is meeting with its legal team about the way forward.
___
5 p.m.
Kenya opposition leader Raila Odinga has withdrawn his candidacy for the fresh presidential election ordered by the country's Supreme Court, saying the election commission has not made the changes to avoid the "irregularities and illegalities" cited in the nullified August vote.
Odinga made the surprise announcement Tuesday. It was his legal challenge that led the court to nullify the Aug. 8 election that President Uhuru Kenyatta won.
The court also ordered a new election, which is set for Oct. 26. It was the first time a court had overturned the results of a presidential election in Africa.
Odinga says "there's no intention" on the part of Kenya's election commission to undertake any changes before the vote.