The Latest: Israeli military says Palestinian stabs, wounds Israeli in West Bank attack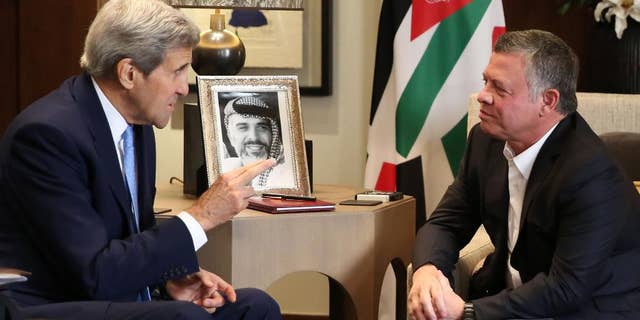 JERUSALEM – The latest developments in a wave of Israeli-Palestinian violence (all times local).
___
10:50 a.m.
The Israeli military says a Palestinian stabbed and moderately wounded an Israeli in the West Bank.
The military says the assailant fled the scene. The victim was stabbed after he pulled over and exited his car, which Palestinians were pelting with rocks, the military said.
Sunday's incident comes a day after U.S. Secretary of State John Kerry announced that Israel and Jordan had agreed on steps to help bring an end to a monthlong wave of violence between Israelis and Palestinians.
The agreement included round-the-clock video monitoring at a sensitive Jerusalem holy site at the center of recent tensions. It was not immediately clear whether the steps would be enough to calm the unrest.