The Latest: Indonesia police say 10 wounded in latest attack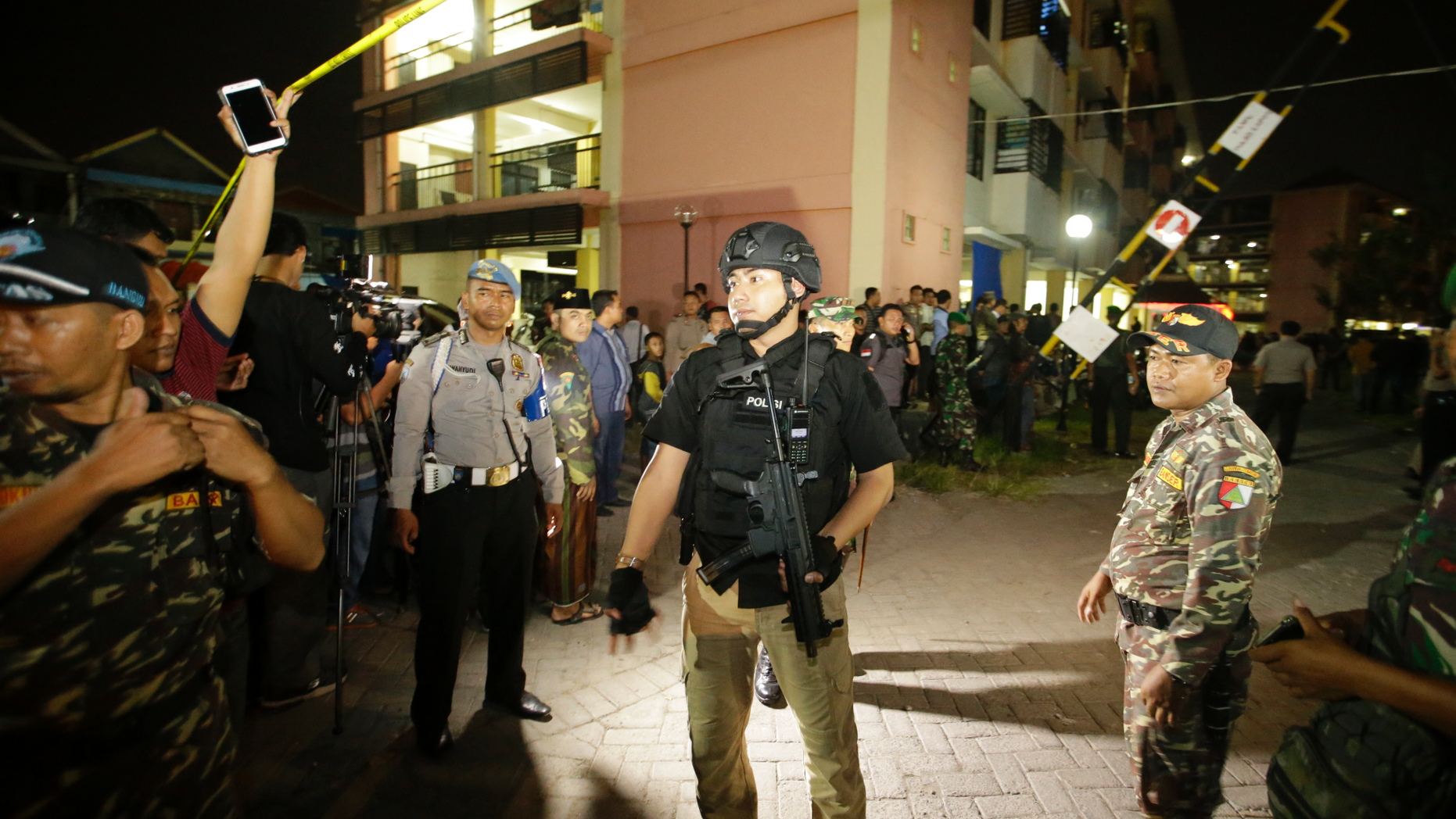 SURABAYA, Indonesia – The Latest on the series on bomb attacks in Indonesia (all times local):
11 a.m.
Indonesian police say four officer and six civilians have been wounded in a bomb attack on their headquarters in the city of Surabaya.
Security footage shows at least one motorcycle was used in Monday's attack.
The attack follows suicide bombings at three churches in the city on Sunday that killed at least eight members of the public as well as six people from one family who carried out the bombings.
___
7:55 a.m.
The United Nations secretary-general has condemned the suicide bombings of three churches in Indonesia's second-largest city of Surabaya.
A spokesman for Secretary-General Antonio Guterres issued a statement saying he was "appalled" at reports that children were used in Sunday's attacks.
The statement issued Sunday offered condolences to the families of victims and said the U.N. stands by Indonesia's efforts to fight extremism and prevent terrorism.