The Latest: Hungary offers help to Montenegro on migration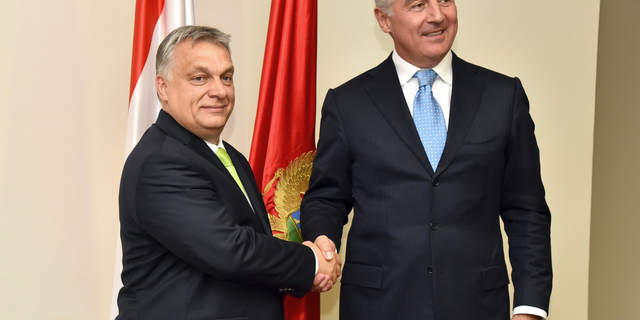 BRUSSELS – The Latest on Europe's handling of the influx of migrants to the continent (all times local):
12:50 p.m.
Hungary's anti-immigration prime minister has described stopping a massive influx of migrants through the Balkans as Europe's only success in dealing with the problem.
Viktor Orban on Tuesday offered to help small Montenegro guard its borders against migrants, insisting that the Balkans should remain closed for people trying to reach Western Europe.
Orban says after talks with Montenegrin PM Dusko Markovic that "Europe is still making serious mistakes." He adds that "the only success has been the closure of the Balkan route, which was thanks to Hungary."
Orban's government has built two rows of razor-wire fence on its southern border with Serbia after hundreds of thousands of migrants passed through in 2015.
Some migrants recently have turned also to Montenegro and Bosnia for a passage to the West.
___
12:40 p.m.
The European Commission is proposing that EU member states be paid 6,000 euros ($7,000) to accept and deal with each migrant saved at sea in the Mediterranean as they seek to reach the European Union.
The EU's executive said that it wants to offer "full financial support" to any member state volunteering to set up so-called controlled centers where people in need of international protection and those who have no right to stay in the 28-nation bloc will be assessed.
The leaders of EU member states decided in a summit last month how to deal with the pressures of migration after they accommodated Italian demands for more help.
EU member states will start discussing it on Thursday.