The Latest: Hungarian detainees continue hunger strike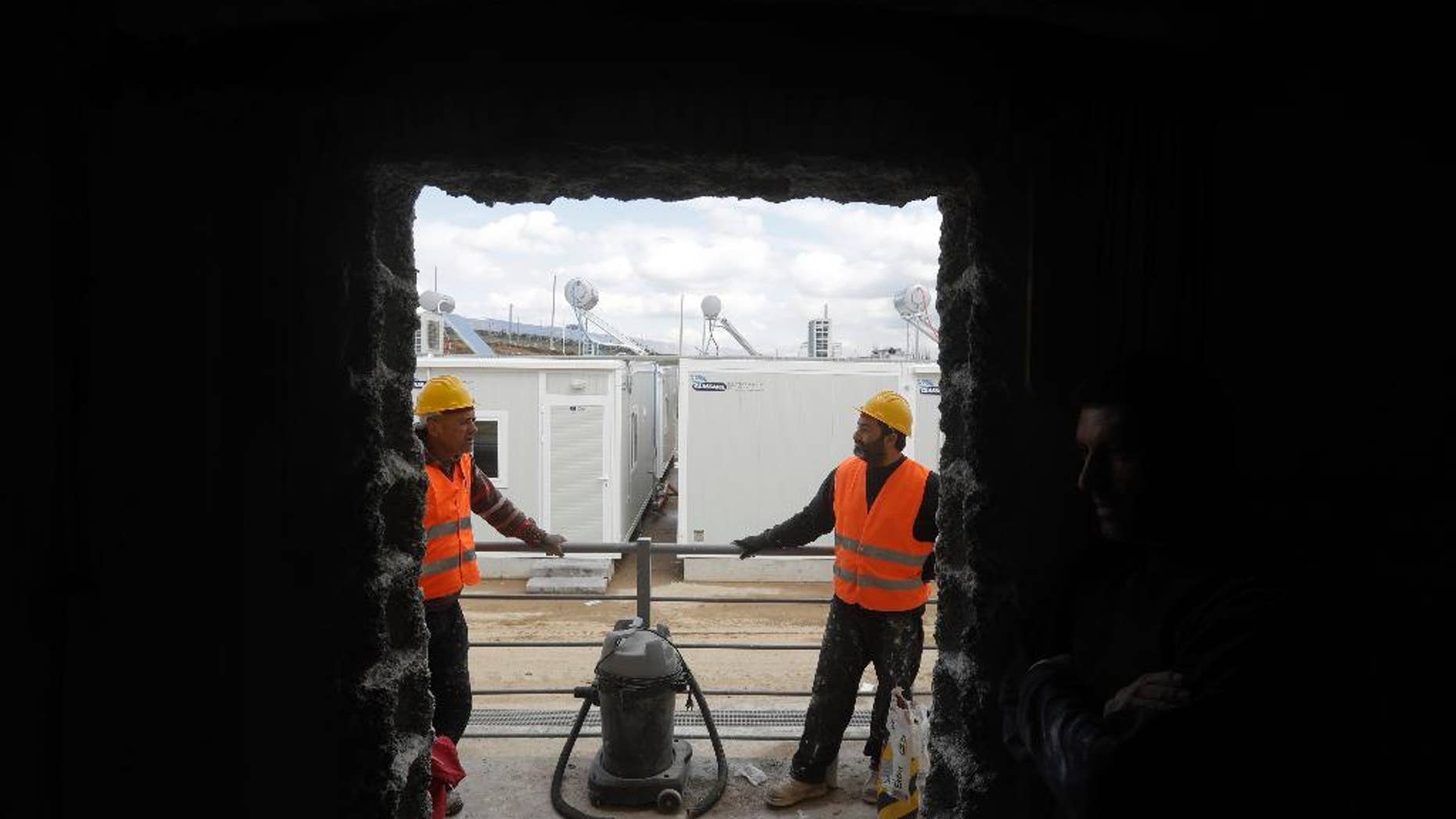 PARIS – The latest on the migrant influx into Europe and the official response:
4:20 p.m.
Hungarian authorities say 80 asylum-seekers are continuing a hunger strike launched this week, demanding to be released from detention.
The office of immigration and asylum said Tuesday that most of the 102 asylum-seekers being held at the closed reception center in the southeastern city of Bekescsaba are from Afghanistan, Pakistan and Syria.
Images broadcast on Hungarian state television showed some inside the reception center holding a sheet saying "We are refugees, we are not terrorists" through a barred window.
The asylum office said in a statement to The Associated Press that it boosted medical services because of the hunger strike, with social workers and armed security guards monitoring the asylum-seekers for any signs of sickness. Ninety-four detainees began the strike on Monday.
___
2:00 p.m.
The French government and Christian charities are launching an effort to bring 500 Syrian and Iraqi refugees to France so that they don't turn to traffickers for dangerous, illegal sea crossings.
An accord signed Tuesday in Paris in the French presidential palace calls for the refugees to be brought from Lebanon in the coming 18 months in a project meant to be "an alternative to the death voyages in the Mediterranean."
At the initiative of the Sant'Egidio community Catholic charity in Italy, an ecumenical alliance of Christian groups has come together to help resettle refugees in Europe.
The effort has already helped resettled hundreds of people in Italy, getting children enrolled in school and finding housing, jobs and language classes for parents.