The Latest: Guatemala ponders renewing volcano victim hunt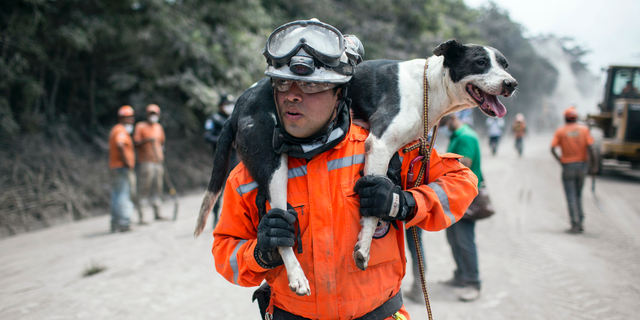 NEWYou can now listen to Fox News articles!
ESCUINTLA, Guatemala – The Latest on the eruption of Guatemala's Volcano of Fire (all times local):
8:20 a.m.
Authorities in Guatemala are evaluating whether it's safe to resume the search for survivors and the dead on the third day after a volcanic eruption devastated several small towns.
Disaster agency spokesman David de Leon says offiials are analyzing the terrain to make a decision.
The area was evacuated Tuesday afternoon when a new column of smoke rose from the Volcano of Fire and officials warned of increasing activity.
Wednesday morning rescuers were concerned about possible dangers posed not only by more volcanic flows but also rain.
Authorities have said the window is closing on the chances of finding anyone else alive in the devastation.
Seventy-five deaths have been confirmed so far, a toll that is expected to rise with at least 192 said to be missing.