The Latest: Germany says EU migrant ruling must be accepted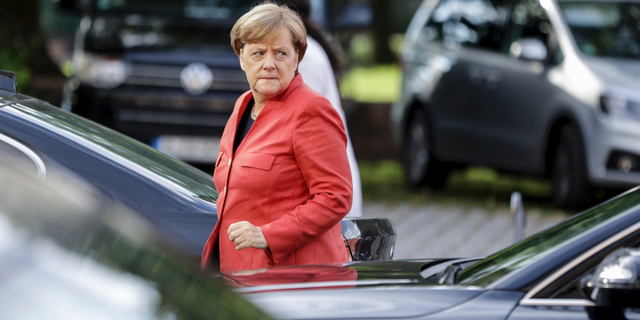 NEWYou can now listen to Fox News articles!
BERLIN – The Latest on migrants and refugees in Europe (all times local):
1:10 p.m.
Germany's President Frank-Walter Steinmeier says a verdict by the European Union's top court on relocating migrants in the EU must be accepted even by those who don't agree with it.
The European Court of Justice rejected legal action by Hungary and Slovakia seeking to avoid accepting refugees under an EU-wide plan. The ruling was seen as a victory for European countries bearing the greatest burden of the continent's migrant influx.
Hungary and Slovakia — along with the Czech Republic and Poland, which also rejected the plan — said the court decision have not changed their critical view.
Speaking after meeting his Czech counterpart Milos Zeman, Steinmeier said it was a EU principle to accept the court's ruling.
__
10:20 a.m.
German Chancellor Angela Merkel says it's unacceptable for Hungary to ignore a ruling by the European Union's top court that it must accept refugees under an EU-wide plan. But she's not specifying any consequences.
Hungary's prime minister has said that while he "took note" of the European Court of Justice's ruling last week, he'd continue to oppose the plans.
Merkel told Tuesday's edition of the daily Berliner Zeitung: "That one government says it isn't interested in a verdict by the European Court of Justice cannot be accepted."
Asked whether that means Hungary must leave the EU, she replied: "It means that a very fundamental European question is affected, because for me Europe is a place governed by laws." Merkel said an EU summit in October must discuss the issue.