The Latest: German military resumes training mission in Iraq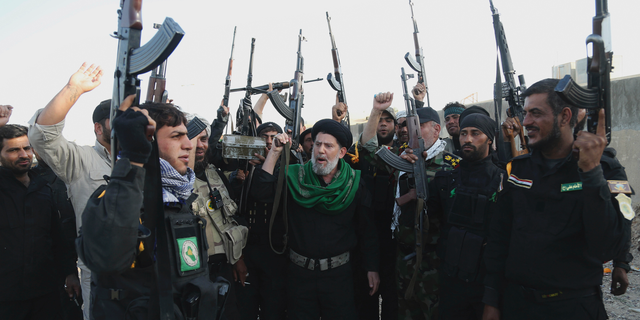 NEWYou can now listen to Fox News articles!
TEHRAN, Iran – The Latest on developments in the Persian Gulf region and elsewhere in the Mideast amid heightened tensions between the U.S. and Iran (all times local):
1:50 p.m.
The German Defense Ministry says it's resuming its military training mission in Iraq after a re-evaluation of the security situation determined the threat level had lessened.
The Ministry said Friday the re-assessment was a joint assessment by coalition forces serving in Iraq, which is led by the United States.
Last week, the U.S. said they'd detected signs of Iranian preparations for potential attacks on U.S. forces and interests in the Middle East, and the threat assessment in Iraq was raised to its highest level.
That prompted Germany to suspend its training of Iraqi soldiers in the north, and ordered the 160 German soldiers to stay on base.
The Ministry says the threat level has now been lowered, so its soldiers can again leave their base and would "soon" resume their mission.
___
11:50 a.m.
Iran's foreign minister is pressing ahead with intense diplomatic efforts to salvage Tehran's nuclear deal with world powers at the center of a crisis unfolding between Iran and the U.S.
Mohammad Javad Zarif chastised the international community, saying that so far, it has "mainly made statements, instead of saving the deal," according to the official IRNA news agency. He spoke in China on Friday after visiting Japan.
The Trump administration pulled America out of the deal last year and imposed escalating sanctions that have crippled Iran's economy. Other signatories to the deal — the European Union, France, Britain, China and Russia — have been trying to salvage it.
Iran recently warned it would resume enriching uranium at higher levels if a new nuclear deal isn't reached by July 7.