The Latest: Evangelical leads Costa Rica presidential vote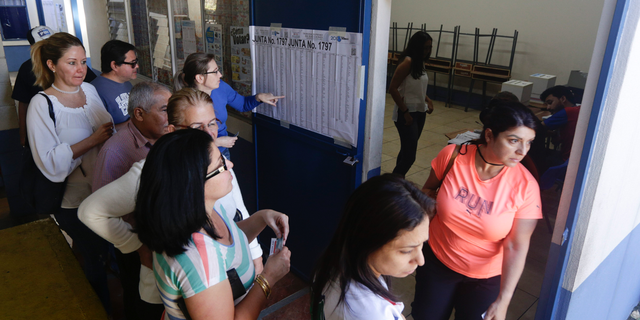 SAN JOSE, Costa Rica – The latest on the presidential election in Costa Rica (all times local):
8:45 p.m.
Early returns from Costa Rica's presidential election put evangelical candidate Fabricio Alvarado in the lead but falling well short of what he would need to avoid a runoff.
With about 12 percent of returns counted Sunday night, Alvarado has 26.7 percent of the vote.
He is followed by agri-businessman Antonio Alvarez of the National Liberation Party with 22.6 percent.
Carlos Alvarado of the governing Citizens' Action Party is in third with 16.1 percent, and Rodolfo Piza of the Christian Social Unity is next with 15.4 percent.
If no one in the 13-candidate field tops 40 percent, the first two finishers will advance to an April 1 runoff.