The Latest: Colombia AG to probe water and mud avalanche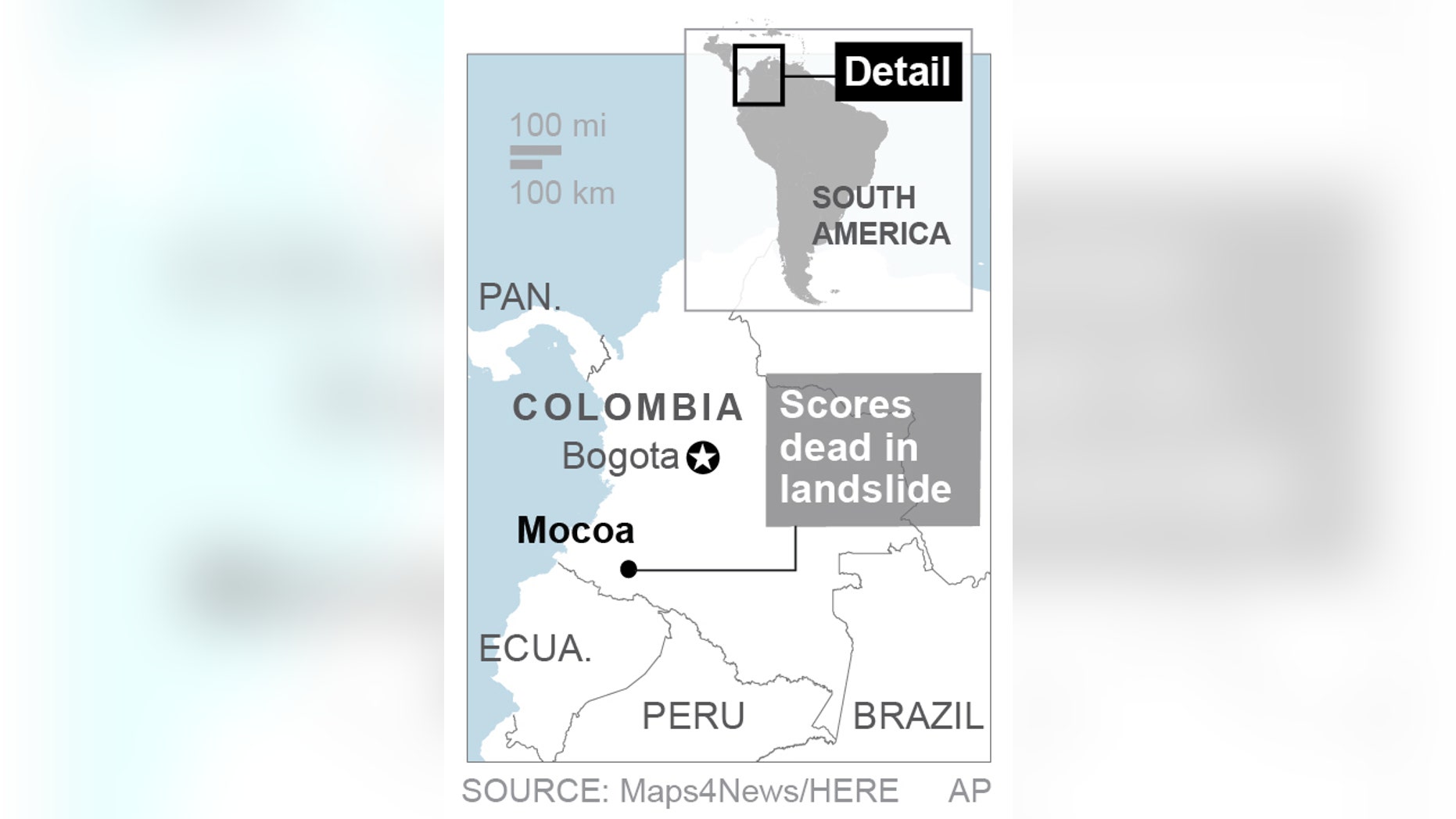 MOCOA, Colombia – The Latest on the deadly river overflow in southern Colombia (all times local):
9:40 a.m.
Colombian's Attorney General Nestor Humberto Martinez says his office has launched an investigation to ensure local and national authorities fulfilled their responsibility in taking the necessary corrective and preventative actions in the community affected by a deadly avalanche of water and mud.
Martinez says in a statement Sunday that his office has dispatched 45 criminal investigators to the community of Mocoa to help in the identification of victims.
The Institute of Legal Medicine also is sending 15 pathologists to the scene to help with identifying the dead and perform autopsies.
___
9 a.m.
A grim search for the missing has resumed in in southern Colombia after surging rivers sent an avalanche of floodwaters, mud and debris through a small city, killing at least 200 people and leaving many more injured and homeless.
People in Mocoa have been prying through piles of rocks and wooden planks that entombed homes.
Streets were covered in thick sand, mud and tree limbs from the rivers and rainforest that surround the city. There is little drinking water and no power, which forced authorities to suspend the search and rescue effort during the night.
The National Disaster Agency said Sunday that the death toll was at 200, with another 200 injured, but authorities concede it could easily go higher because many people are still unaccounted for.