The Latest: Catalan candidate promises work for independence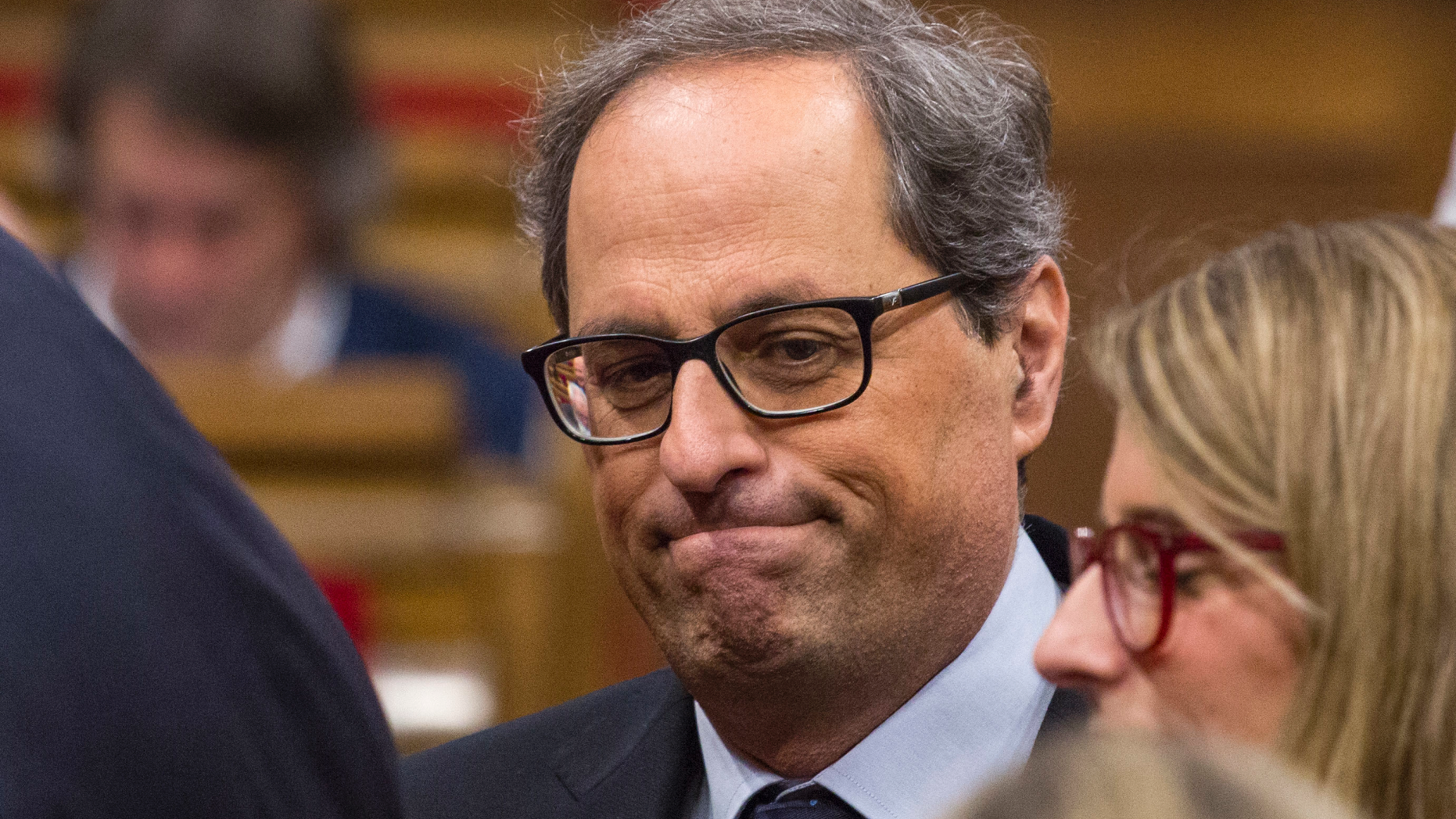 MADRID – The Latest on the political crisis in Catalonia (all times local):
11:25 a.m.
Catalan presidential hopeful Quim Torra says he will work toward building an independent republic if he is elected as the new chief of the restive region, as expected in a Monday parliamentary vote.
"Everybody will win rights with the republic," Torra told lawmakers. "Nobody will lose rights; the republic is for everybody, no matter what they vote."
Monday's election of the 55-year-old is expected to end six months of leadership vacuum, but Torra's pledges also place the restive northeastern Spanish region in a path for further confrontation with central authorities.
Torra says he will create a "state council in exile," with ousted regional president Carles Puigdemont as "the legitimate president" of Catalonia.
He also vows to establish a constituent assembly to write the constitution for a Catalan republic.
___
10:45 a.m.
Catalonia's lawmakers are meeting to end more than six months of leadership vacuum by voting in a fervent separatist as the new chief of the restive region, setting the scene for a new confrontation with Spain.
Quim Torra, the former leader of a pro-independence civil society group, has vowed to continue working toward an independent Catalan republic.
He is regarded as a close ally of his predecessor in Catalonia's top job, ousted president Carles Puigdemont, who is fighting extradition to Spain from Germany.
Torra failed to achieve an absolute majority in a first parliamentary vote on Saturday but he's expected to be elected on Monday by simple majority after an anti-capitalist separatist party announced it would abstain.
Central authorities have been ruling Catalonia directly from Madrid since an attempt to declare unilateral independence from Spain in late October.