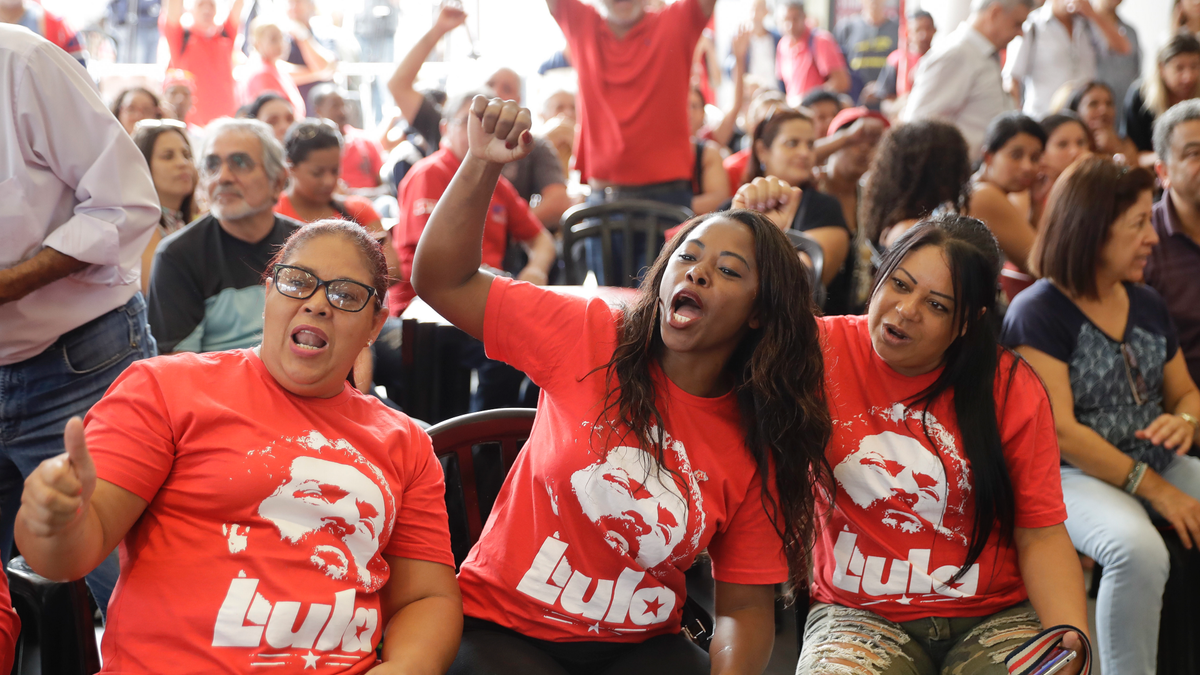 RIO DE JANEIRO – The Latest on former Brazilian President Luiz Inacio Lula da Silva's effort to block his arrest (all times local):
2:55 p.m.
Justices on Brazil's top court have begun reviewing a request from former President Luiz Inacio Lula da Silva to stay out of jail while he appeals a corruption conviction.
Wednesday's nationally televised session at the Supreme Federal Tribunal comes a time of high tension in Latin America's largest nation.
Da Silva was president between 2003 and 2010. Last year, he was convicted of trading favors with a construction company to later receive a beachfront apartment. The conviction was upheld by an appeals court in January.
The former leader can continue to appeal. However, under Brazilian law he can also be forced to begin serving his sentence while he appeals.
Da Silva wants the court to spare him prison while he appeals. He leads preference polls for October's presidential election.