The Latest: Brazil finance minister wants pension reforms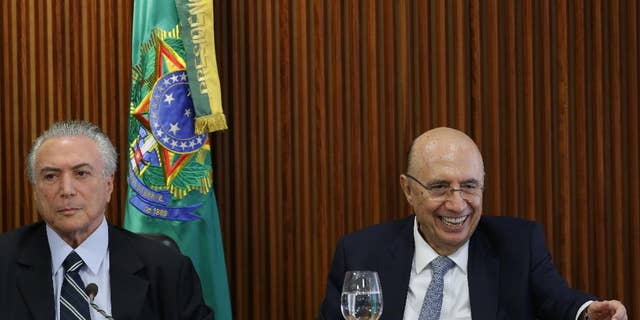 NEWYou can now listen to Fox News articles!
BRASILIA, Brazil – The Latest on Brazil's political crisis following the impeachment and suspension of President Dilma Rousseff (all times local):
12:25 p.m.
Brazil's new finance minister is promising to tackle reforming the pension system in Latin America's largest nation. He also wants to change labor laws to increase productivity.
Henrique Meirelles made the comments on Friday, the day after the Senate voted to impeach and suspend President Dilma Rousseff. Meirelles was named to the post by interim President Michel Temer.
Meirelles says "retirement must be self-sustaining over time."
Analysts say that Brazil's generous pension system is one of the biggest drags on the economy and must be reformed to help the country emerge from its worst depression since the 1930s.