The Latest: Another Greek fire victim dies of her injuries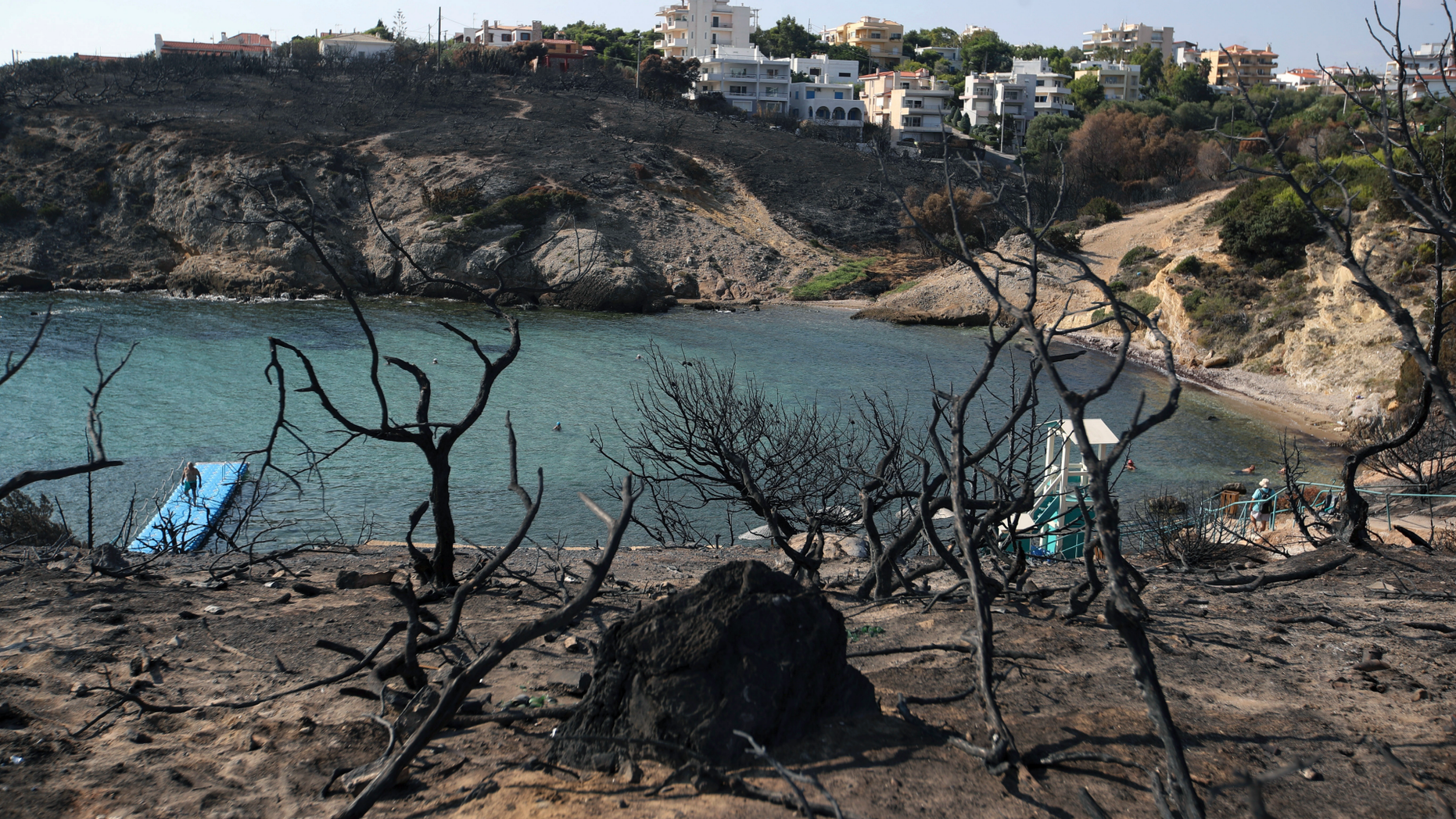 ATHENS, Greece – The Latest on the fallout from Greece's forest fires (all times local):
10:10 p.m.
Greek authorities say a fifth person injured in last week's forest fire near Athens has died in the hospital, bringing the total death toll to at least 88.
State ERT TV said the woman who succumbed Friday was the 35-year-old mother of a 6-month-old baby that died in the blaze and the wife of a firefighter who helped battle the blaze near the resort area of Mati.
Eleven days after the fire, the exact death toll was still unclear, with figures diverging between coroners and the fire department.
The fire service, which has been issuing the official death toll, put the number of death at 88 on Friday, including two unidentified, unclaimed bodies. One person is still unaccounted for.
___
6:00 p.m.
Greece's public order minister has resigned in the aftermath of last week's deadly forest fires near Athens that killed at least 87 people.
A government statement says Nikos Toskas' resignation has been accepted by Prime Minister Alexis Tsipras, with whom he met Friday.
The July 23 blaze ravaged the coastal Mati district northeast of Athens, fanned on by strong winds.
___
2:15 p.m.
Greece's environment minister says authorities will start demolishing dozens of illegal constructions in the wider Athens region next week, in a crackdown on illegal building following the country's deadliest forest fire in decades.
Giorgos Stathakis told Greek radio channel 24/7 Friday that authorities would tear down 61 structures, mainly fencing, at sites on beaches, streams and areas earmarked for reforestation in several regions of Attica.
Government officials have blamed illegal construction for contributing to the July 23 disaster, when a fast-moving wildfire swept through a seaside resort near Athens, killing at least 87 people. But criticism has also mounted over how authorities responded to the blaze.
There is also confusion over the exact death toll, with figures diverging between coroners and the fire department.