Thailand's main opposition party petitions court to annul election, disband ruling party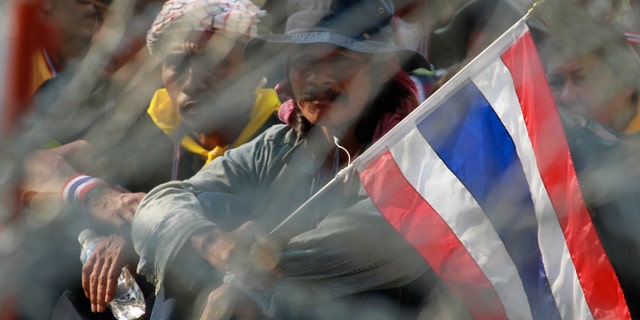 BANGKOK – Thailand's main opposition party has petitioned a court to annul last weekend's national elections on constitutional grounds.
The Democrat Party argued in Tuesday's petition to the Constitutional Court that the poll was unconstitutional on several grounds.
It also wants Prime Minister Yingluck Shinawatra's ruling party dissolved. Yingluck called Sunday's elections in a bid to defuse anti-government protests that started three months ago and have not eased.
The Democrat Party boycotted the election, and the protesters aligned with it disrupted voting in Bangkok and the south, the opposition's strongholds, preventing millions of people from casting ballots.