Texas Student Group Under Fire For 'Catch An Illegal Immigrant' Game On Campus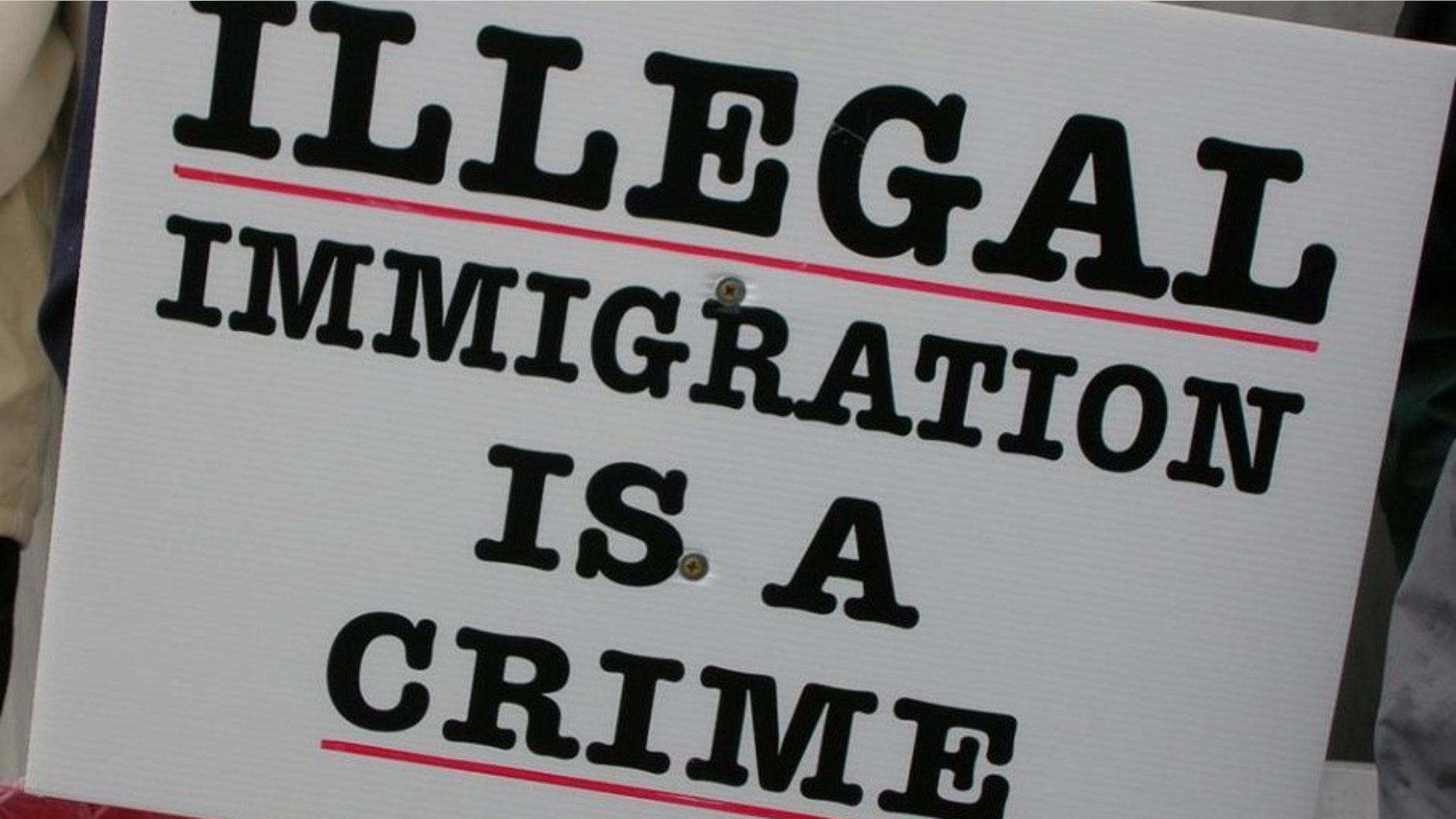 The Young Conservatives of Texas (YCT), a student club at the University of Texas at Austin, is holding a "Catch an Illegal Immigrant" game on the school's campus to "spread awareness and to spark a political discussion about the issue," organizers said.
As part of the "game," several people will walk around the UT campus with a label reading "illegal immigrant" on their clothing between noon and 3 p.m. Wednesday, YCT chairman Lorenzo Garcia told Fox News Latino. Students who "capture" an immigrant – and bring them to a YCT table on the West Mall – will receive a $25 gift card.
The Texas Democratic Party has condemned the game.
This is the latest controversial move by the organization, which came under fire earlier this year when it held an "affirmative-action bake sale" in which items like brownies were being sold for $2 to white people, $1.50 to Asians, $1 to Latinos, $0.75 to blacks and $0.25 to Native Americans.
"There have been times in the past," said Garcia, a 20-year-old junior who is the son of Mexican-American parents, "that we've held events, and the turnout was low and the press coverage was nonexistent. We learned from the bake sale, which made national news, that doing something like this is the best way to get out a message."
He said he wants to spread a message that illegal immigration has had a negative effect on the country – and this was the best way to draw attention to the issue.
Events similar to "Catch an Illegal Immigrant" were held or planned in the mid-2000s in a number of campuses across the U.S., including the University of Iowa, Penn State and New York University. Many were criticized for being racist and they sparked protests. Some were canceled.
Only a few hours after YCT's Facebook page advertising the event went live, it drew dozens of angry comments.
"This is horrible! As an undocumented immigrant myself I feel disgusted. There are many ways of starting this conversation, but this is definitively not the right one..." wrote Erika Andiola.
Victoria Soto wrote: "As a recent alumni of this "worldly" university I'm disgusted with this mock style fashioned game. It's deplorable, ignorant and outright racist. It's disgusting to know that my generation has such a tunnel vision view on the world."
But Garcia brushed off the comments, saying they were coming from people who disagree with his political views.
"The response has been almost entirely negative," Garcia said. "But it's mostly the far left – the Texas Democratic Party, for example, so we're not too worried about swaying their opinion. Generally people are too sensitive, too afraid of not being politically correct."
The Texas Tribune reported that Garcia is a former field representative for the campaign of state Attorney General and Republican gubernatorial candidate, Greg Abbott, who has campaigned against illegal immigration.
"That was true," Garcia said, "but hasn't been the case for a few months."
September's bake sale put Garcia and YCT in the cross-hairs of the UT Austin administration. He said he was contacted about the "Catch an Illegal Immigrant" game and was scheduled to meet with school representatives later Monday.
According to the Associated Press, UT said students who participate in the game Wednesday will be violating the student honor code.
Follow us on twitter.com/foxnewslatino
Like us at facebook.com/foxnewslatino