Texas business owner convicted of using undocumented women as slaves for 14 years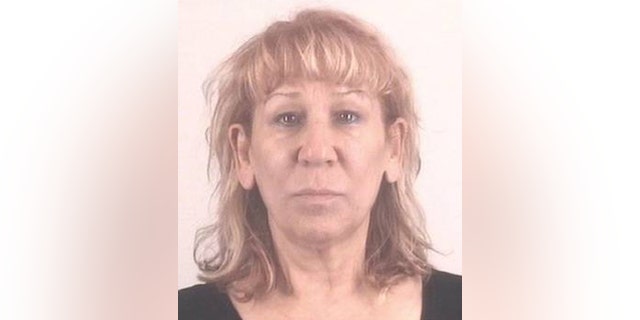 NEWYou can now listen to Fox News articles!
A woman from Texas was convicted of forcing two undocumented immigrants from Mexico to be her slaves, telling them that she was the "voice of God" and that, if they disobeyed her, immigration officials would kill them and bury them in a field.
Olga Murra, who operated cleaning businesses in El Paso and Fort Worth, was found guilty of two counts of forced labor and two counts of "harboring an illegal alien." She faces 20 years in federal prison for each labor charge and 10 years apiece for the harboring convictions when she is sentenced in November.
"She caused both women to believe they would go to hell if they did not obey her," Kathy Colvin, a spokeswoman for the U.S. attorney's office, wrote in a news release, according to the Fort Worth Star-Telegram. "Murra threatened at least one of the women that if she disobeyed her, she would contact immigration and the woman would be buried in a field with other illegal aliens."
Murra, 64, who also goes by the last name Capon-Meneses, was born in Mexico and lived there until 1997. When she moved to the U.S., she brought with her a 33-year-old woman identified by the government only as V.R.A year later, she arranged for 21-year-old I.G. to come. According to an U.S. Immigration and Customs Enforcement (ICE) release, both women are Mexican citizens who "illegally entered and remained in the U.S."
For the next 14 years, court documented show that the deeply religious Murra subjected the two women to hard labor, abuse and indoctrination. Murra made the women listen to recordings of her reading Bible verses while they corked, cleaning 3 to 4 houses a day, seven days a week.
The women slept on the floor, had to ask permission to use the bathroom, were fed only bread and water and had to cook and clean for Murra as well.
Murra took any money they earned, going so far, according to court papers, as making them get jobs at McDonald's and Walmart in 2001 using forged documents.
When the women behaved in a manner displeasing to her, Murra forced them to sleep in the garage or in the backyard. She also convinced them that if they disobeyed her, they would spend an eternity in hell.
"Approximately once or twice a week, the defendant required I.G. to attend religious instruction in the residence, during which the defendant preached for two to three hours," the indictment against Murra read, according to the Washington Post.
On top of a maximum 60 year prison sentence, Murra was also fined $250,000.