Terrorist who slaughtered American hiker lauded on Palestinian TV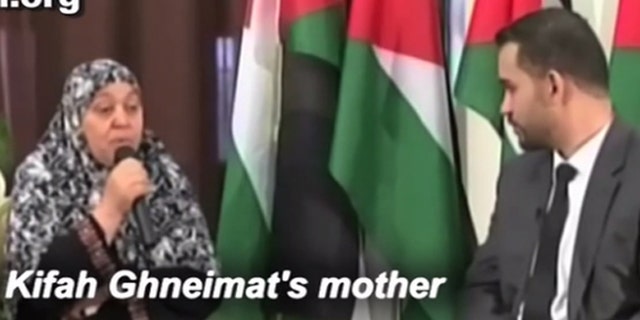 NEWYou can now listen to Fox News articles!
A woman who was stabbed and left for dead by Palestinian terrorists who butchered her American friend in 2010 said Wednesday she was enraged by a government TV report that labeled one of the killers a "heroic prisoner."
Kay Wilson, 52, was hiking near Jerusalem with Kristine Luken when Kifah Ghneimat attacked them with a machete. Luken, who was 44, was killed in the brutal attack, and Wilson, a British-Israeli national, was stabbed 13 times. The attack, and Wilson's heroic tale of survival, made international headlines at the time, and was back in the news last month.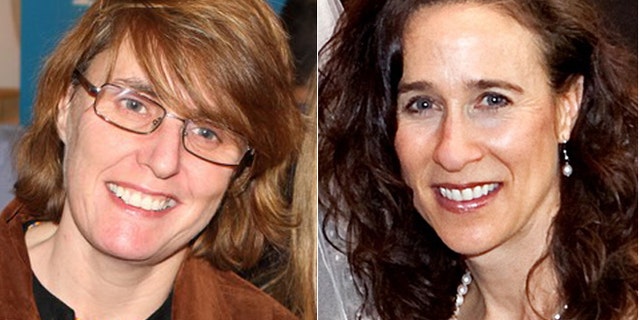 "I think I'm numb…I'm stunned, absolutely stunned…it's so rage invoking," Wilson told FoxNews.com about the video, which aired on official Palestinian TV and was reported on Palestinian Media Watch.
In the stomach-turning video, Ghneimat's mother cheerfully discusses her son's favorite Ramadan dishes and laments his imprisonment.
The Palestinian TV host referred to Ghneimat as a hero, and his mother described him as "kind and calm," adding his favorite meals were "meat with tahini" and "chicken with rice."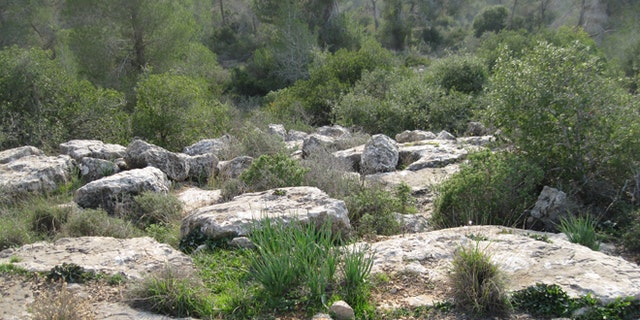 The softball feature treatment of a vicious killer was a slap in the face to Wilson, who suffered more than 30 crushed bones at the hands of Ghneimat.
"As far as [the mother] is speaking, her son did nothing wrong… I think she is so far gone into her own delusion and deception," said Wilson.
The friends had been hiking outside Jerusalem when Ghneimat and his accomplice, Iyad Fataftah, approached them. Wilson initially pretended to be a Christian tourist like Luken, but the terrorists turned murderous upon discovering her Israeli ID and Star of David.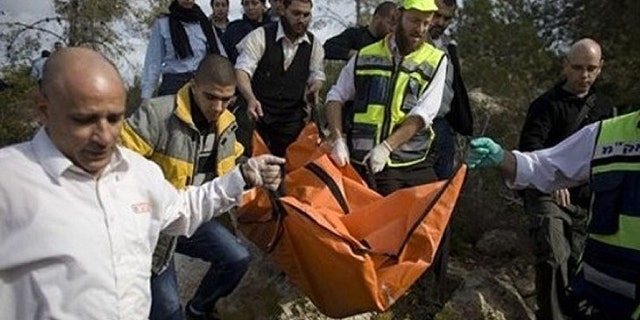 Ghneimat confessed to investigators that his only motive for the attack was to kill Jews, and that he didn't have a solid reason, according to a confession introduced at trial.
Wilson played dead with her eyes open, watching as her assailants fatally hacked Luken, who prayed to Jesus as she died. Wilson almost bled to death while trekking barefoot and gagged for more than a mile in search of help.
Ghneimat is serving two life sentences and another 60 years of imprisonment, PMW reported. His mother pleaded for his release in the video, in part so he can educate his son who "does not have respect for his mother."
Itamar Marcus, director of Palestinian Media Watch, said Palestinian terrorists are idolized in their communities.
"When children see all this honor being bestowed on terrorists, they want to be honored too," Marcus told FoxNews.com. "The worst incitement to terror is the glorification."
Despite the attack, Wilson insisted she doesn't feel hatred toward Muslims, noting that "it was an Arab Muslim Israeli surgeon" who "used his knife" to save her life.