Terrorist linked to group behind 2008 Mumbai attacks arrested in Europe posing as refugee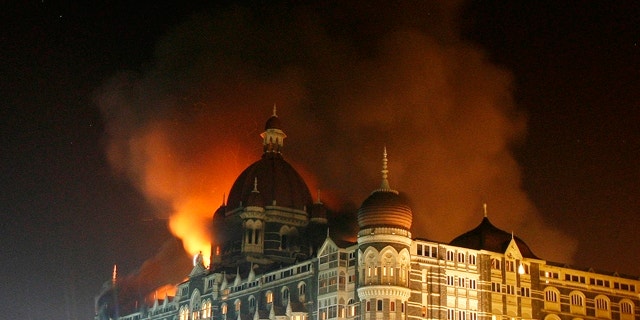 A former bombmaker linked to the deadly 2008 attacks in Mumbai posed as a refugee to enter Europe where he'd planned more attacks in the name of the Islamic State terror group, according to multiple reports.
Muhammad Ghani Usman reportedly belonged to Lashkar-e Taiba, or LeT, the Pakistani terror group that attacked two hotels in Mumbai, killing 164 people. He and Algerian native Adel Haddadi were arrested in Salzburg, Austrian prosecutors told The Telegraph.
Police arrested the men in December, but officials did not reveal Usman's name until this past weekend.
Usman and Haddadi initially arrived in Greece on the same boat as two of the culprits in the October 2015 terror attacks in Paris, investigators added.
The men are suspected of making up a so-called "strike team" for ISIS. Sources told the paper "dozens" of yet-unidentified ISIS plants have infiltrated Europe similarly posing as refugees.
However, LeT, with which Ghani has been associated, is a sworn rival of ISIS, and called the Syrian-based terror group "a product of anti-Islamic Western countries" in the wake of the Paris attacks. ISIS responded to the statement by claiming LeT was associated with the "apostate Pakistani army," The Telegraph reported.
Ghani also has been associated with Lashkar-e Jhangvi, a terror group active in Syria.