Teen 'traumatized' after classmates write racist slurs on his shirt on last day of school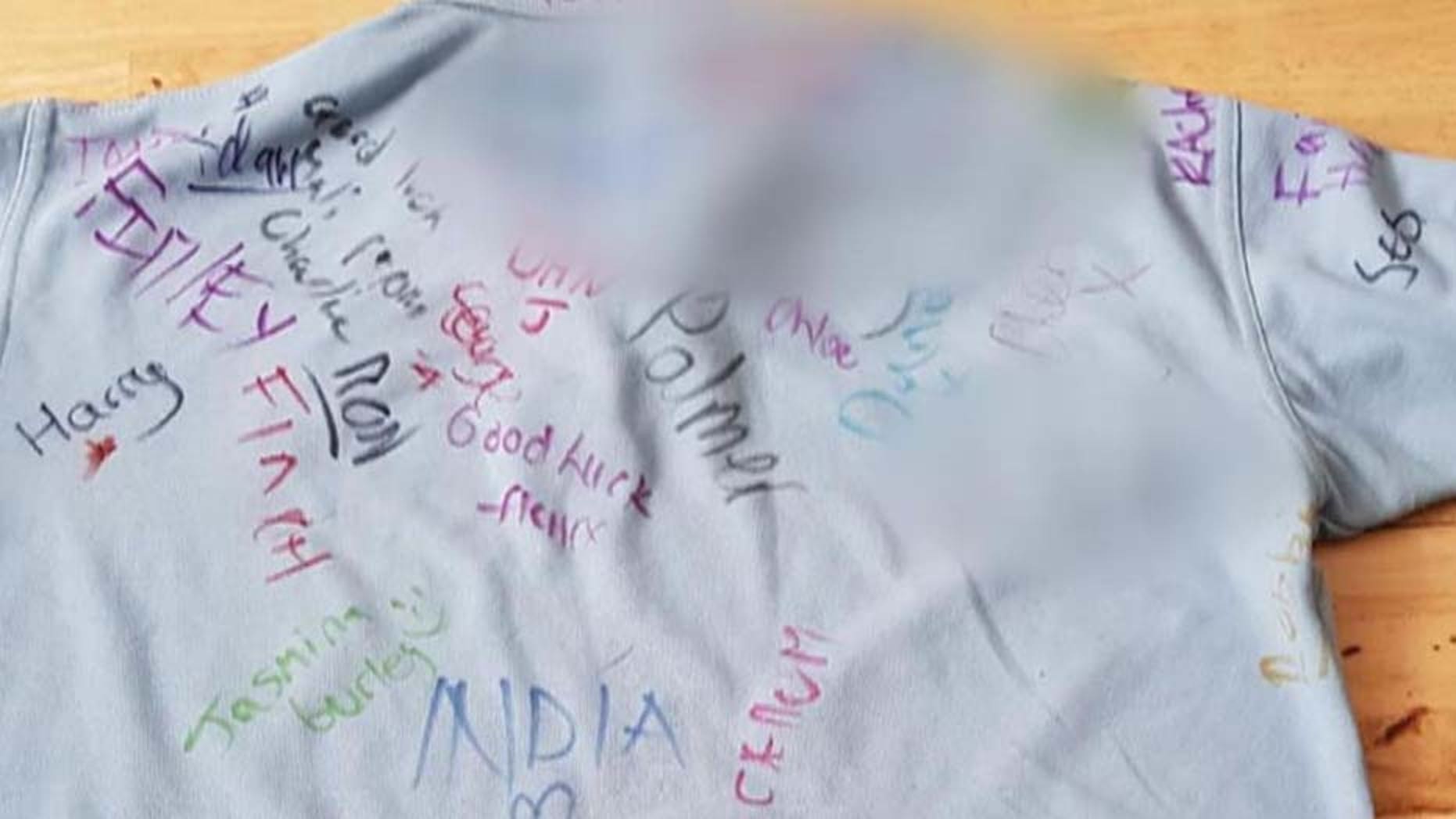 A mother in the United Kingdom said her teenage son was "distraught" after he discovered his classmates had written racist slurs on the back of his T-shirt on the last day of school.
Juliet Ryan told Sky News her 15-year-old son joined in with his classmates on the last day of school in Clacton-on-Sea in Essex on Friday by writing farewell messages on each other's shirts. However, when the teenager got home, Ryan noticed somebody had written the n-word and other offensive words.
"He came through the door, he was bouncy and really happy it was his last day at school," Ryan told Sky News.
COMEDIAN MURDERED WHILE WALKING HOME AFTER GIG HAD TRAGIC FAMILY LIFE
"I looked at the back of his shirt and underneath the neck area it had the n-word written on it. It had 'c—n' written on it twice and then it had 'go back to the jungle' written on it," she continued.
Ryan said her son was "distraught" and "traumatized" after learning what his classmates had written.
"I was quite upset because it's racial hatred, its racial discrimination, it's against the law," Ryan said.
Ryan said the incident left her so upset she cried. She told Sky News she met with her son's teacher to discuss the shirt and he told her he was "sincerely apologetic and said he was going to take it very seriously."
Ryan said this was not the first time her son has faced racism at the school.
INDONESIAN WOMAN DIES AFTER BEING SWALLOWED WHOLE BY A PYTHON
"I don't think they were dealing with the undercurrent and overt racism my son suffered from for almost three years," she said.
Ryan said she filed a police report who have "recorded it as a hate crime," Sky News reported.
"Racism needs to be eradicated, and it's not fair on my son. It hurts so much," she said.