Tanzania leader vows large-scale arrests of LGBT people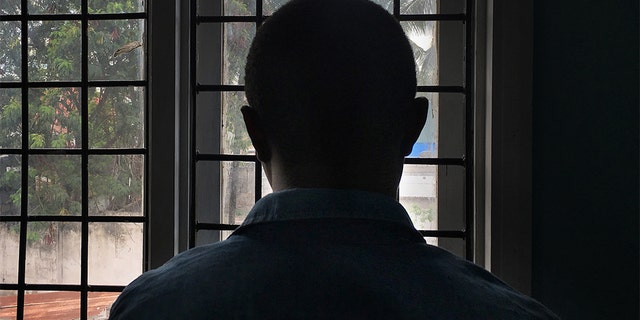 The leader of Dar es Salaam, the most populated city in Tanzania, is ordering mass arrests of homosexuals living in the region.
Regional Commissioner Paul Makonda said Tuesday that he's ordered a surveillance squad to monitor gay and lesbian people in the city, which has a population of more than 4 million.
TRUMP ADMINISTRATION MULLS ROLLBACK OF OBAMA-ERA TRANSGENDER PROTECTIONS, REPORT SAYS
The 17-member squad will use social media to identify and ultimately arrest gay, lesbian or transgender people, Reuters reported.
Makonda tweeted that he's received the names of more than 100 suspected gay people in Dar es Salaam from the public, and warned that he plans to take action.
Gay sex is illegal in Tanzania, and is "punishable by long prison sentences," according to the State Department. A travel advisory issued by U.S. officials in January warns travelers to use extreme caution in the East African county "due to crime, terrorism, and targeting of [LGBTI — lesbian, gay, bisexual, transgender, intersex] persons."
CHICK-FIL-A PARTNERSHIP WITH PITTSBURGH MARATHON CAUSES IRE AMONG LGBT ACTIVISTS
Makonda's announcement of a crackdown has ignited a deeper fear among LGBTI people in the region. A 24-year-old man named Nathan told Reuters that, as of Monday, he's "been moving here and there," and added he's "always looking over [his] shoulder in case they coming for me."
He added: "There's so much tension within the gay community at the moment. Not just in Dar, but all over the country. We are really scared. We don't know what to do and where to go."
NEW YORK TIMES OFFENDS WITH 'HOMOPHOBIC' CARTOON DEPICTING TRUMP, PUTIN AS LOVERS
The country began to see an "unprecedented crackdown on the rights of LGBT people and their advocates" in mid-2016, according to the nongovernmental organization Human Rights Watch.
The president of Tanzania, John Magufuli, who was elected in 2015, said in July that "even cows disapprove" of homosexuality.