Talks among US, South Korea, Japan center on North Korea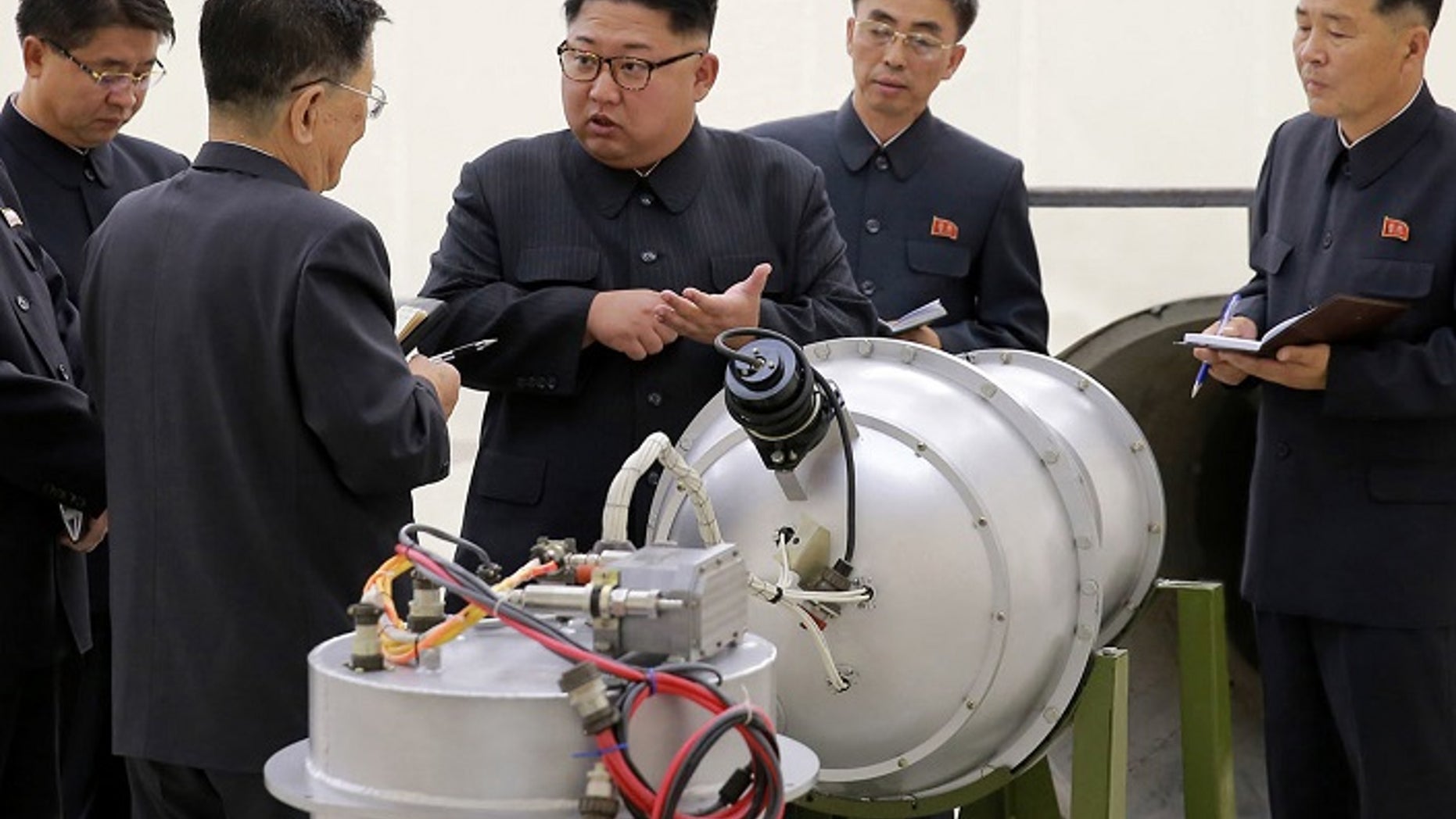 Senior officials from the U.S., South Korea and Japan met in Seoul on Wednesday to discuss the growing threat of North Korea's nuclear missile program.
But while the allies reaffirmed their commitment to find a diplomatic solution – they warned they would keep "all options on the table."
The diplomats, who previously gathered in Tokyo on Tuesday, discussed a number of issues, including President Donald Trump's planned visit to East Asia in November. But the North Korean issue dominated the conversation on Wednesday.
U.S. Deputy Secretary of State John J. Sullivan, participating in the talks, said at a news conference that the U.S. continued to view diplomacy, including international pressure and sanctions, as the main means to tackle the North Korean threat.
He did, however, affirm that the Trump administration was keeping "all options on the table" as the "regime in Pyongyang is unpredictable and non-transparent."
"Our objective is, throughout that campaign of pressure, to bring North Korea to the negotiating table without preconditions so that we can achieve our objective of a denuclearized Korean Peninsula," he said.
"Diplomacy is our primary objective and primary means to addressing the threat posed by North Korea. But we need to be prepared to respond to any eventuality given the unpredictable nature of the regime in Pyongyang."
South Korean Vice Foreign Minister Lim Sung-nam said that all three parties agreed that the situation with North Korea should be "managed stably."
The Seoul meeting took take place following threatening comments made by North Korean Deputy U.N. Ambassador Kim In Ryong, who warned Monday that a "nuclear war may break out any moment."
"The entire U.S. mainland is within our firing range and if the U.S. dares to invade our sacred territory even an inch it will not escape our severe punishment in any part of the globe," the North Korean U.N. envoy's statement said, Fox News reported.
Kim also said that "As long as one does not take part in the U.S. military actions against the DPRK (North Korea), we have no intention to use or threaten to use nuclear weapons against any other country," according to the North Korean ambassador's prepared remarks to the U.N. committee.
Tensions between North Korean leader Kim Jong Un's regime and the U.S. and its allies have escalated following numerous North Korea weapons tests and threatening public statements. The regime has continued its nuclear missile program in defiance to the U.S. and the U.N.
The Associated Press contributed to this story.