Taliban 'seize Afghan cops in south'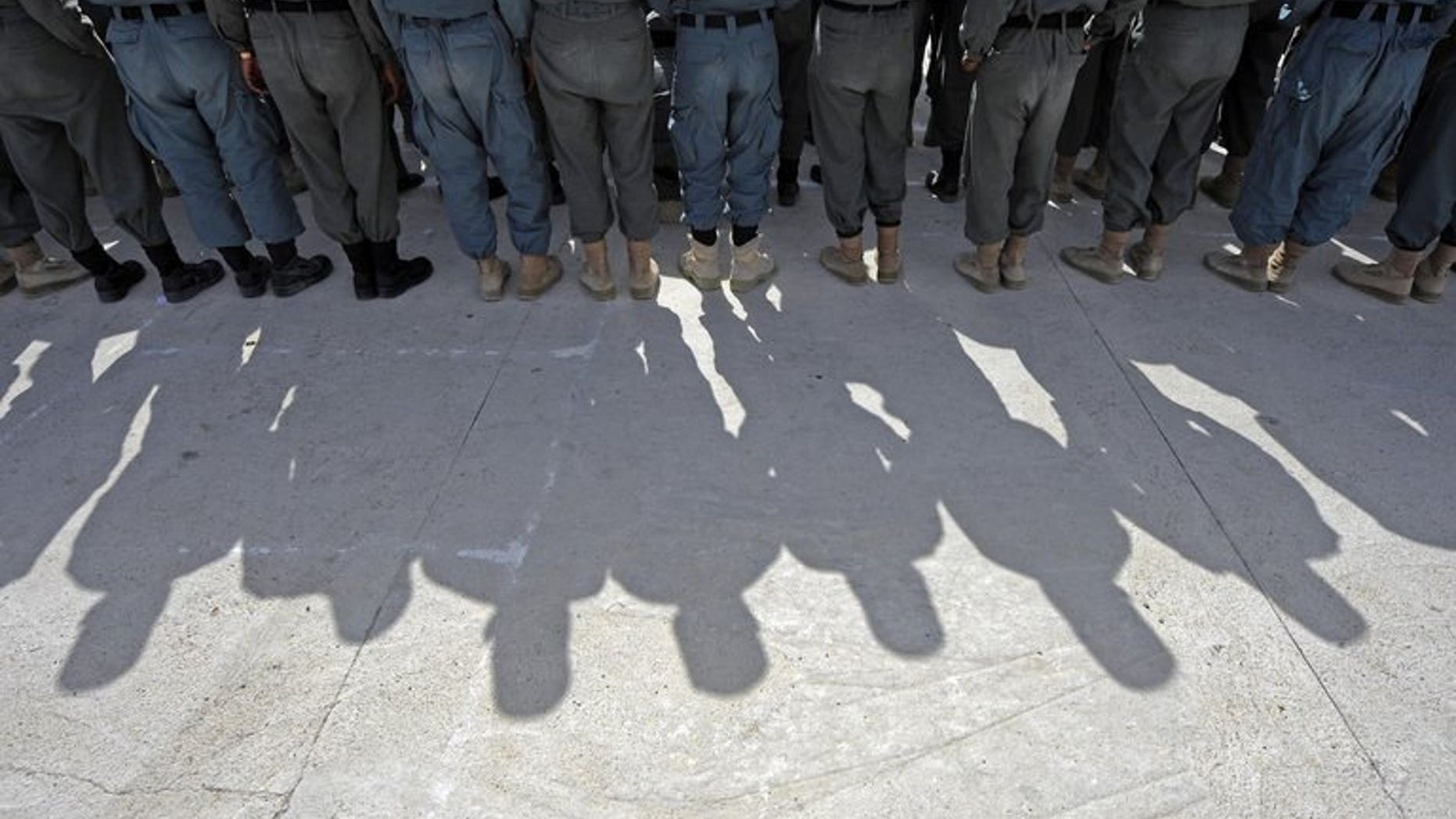 KANDAHAR, Afghanistan (AFP) – The Taliban poisoned and captured at least 12 policemen as they broke their fast during the holy Muslim month of Ramadan in an attack in southern Afghanistan, officials said Thursday.
The attack took place in Zabul province, where the insurgent militia is believed to have a strong presence despite numerous operations by Afghanistan's Western-backed government security forces.
"Tragically, 12 policemen were poisoned and then taken away in a mini-van after breaking their fast yesterday evening in Shahjoy district of Zabul," Shah Nazanin, the district police chief, told AFP.
"The incident happened at a police check post. It was the work of Taliban insurgents and probably one of their infiltrators was behind this attack," Nazanin added.
The militia, which ruled in Kabul from 1996 to the 2001 US-led invasion, has frequently claimed to have infiltrated the ranks of the Afghan army and police, being trained by US-led NATO troops.
Zabul provincial police chief, Ghulam Sakhi Roghliwani, confirmed the attack and said the policemen went missing after they were poisoned.
The Taliban claimed responsibility.
Spokesman Qari Yousuf Ahmadi said Taliban fighters attacked the check post with the help of infiltrators and captured 12 policemen.
He said in a statement that they would be punished under sharia law over complaints from residents that police allegedly tortured people.
Government forces have formally taken responsibility for security from US-led NATO troops due to leave the country next year. But there are concerns about their ability to stand against the Taliban unaided.
Afghanistan's 350,000-strong security forces are suffering a steep rise in attacks as the NATO combat mission winds down.